Whether you're a new or returning student, kick-start the new academic year with these 7 top tips to make the most out of your time at University.
1. Log in to MyCareer & set up alerts
Sign in to our MyCareer portal with your student log-in to book careers appointments, search for vacancies and companies, register for events and submit a query. It's the best way to access us!
If you want to stay on top of job vacancies, latest careers events, and opportunities, then set up MyCareer alerts and never miss an opportunity again.
Simply follow our instructions below to get opportunities straight to your inbox!
• Sign in to MyCareer
• Click on 'Me' in the top right corner
• Click on 'Profile' within the drop-down menu
• Select 'Edit Profile'
• You can then amend how you're contacted and how often you're contacted
• Choose the types of vacancies and events you would like to hear about
• Click 'Save'
2. Check out our events
We've got an exciting line-up of events for you this year. From recruitment events to careers workshops, we've got it covered. Read about our Careers Welcome Event below, but you can find all our event listings on MyCareer.
Careers Welcome Event 2022
You can come and meet us in person at our Careers Welcome Event on Tuesday 27 September at the Careers & Enterprise space in King's Gate, from 16:00 – 18:00.
This is your chance to learn about the activities and opportunities you can get involved with during your time at University that will help to enhance your CV and build on your employability skills.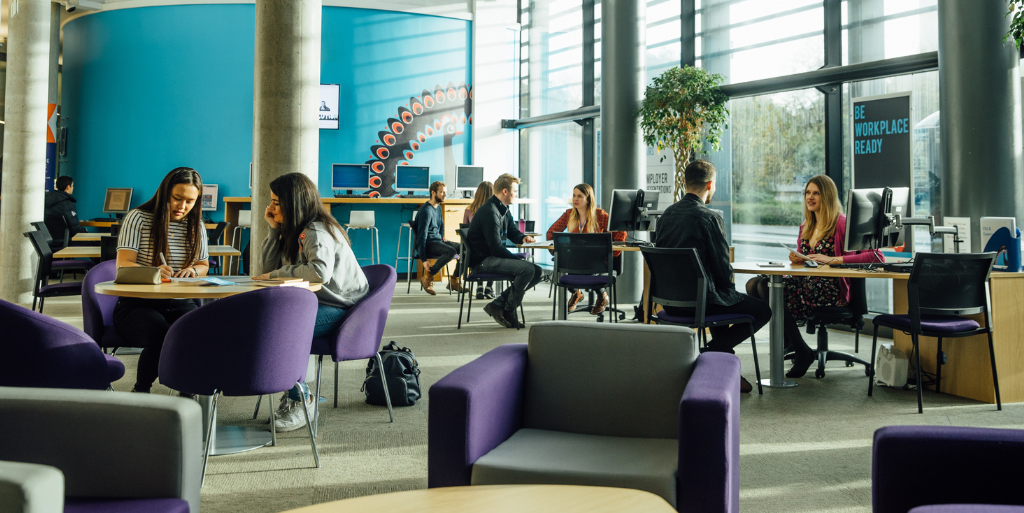 3. Connect with employers
Get the chance to build on your networking skills, and learn how to present yourself in the best possible way at one of our employer events or workshops. We've spotlighted 2 of our exciting employer events below.
Part-Time Jobs and Volunteering Fair 2022
If you're interested in gaining work experience and earning alongside your studies, make sure you attend our Part-Time Jobs and Volunteering Fair, to meet a range of organisations who are actively looking to fill their opportunities!
Join us on Tuesday 4 and Wednesday 5 October from 10:30 – 15:00 at The Venue in Newcastle University Students' Union.
Find your Future 2022
Meet recruiters from over 120 organisations, who are looking to recruit penultimate and final year Newcastle University students to fill their roles starting Summer and Autumn 2023 at our Find Your Future recruitment event on Monday 17 and Tuesday 18 October.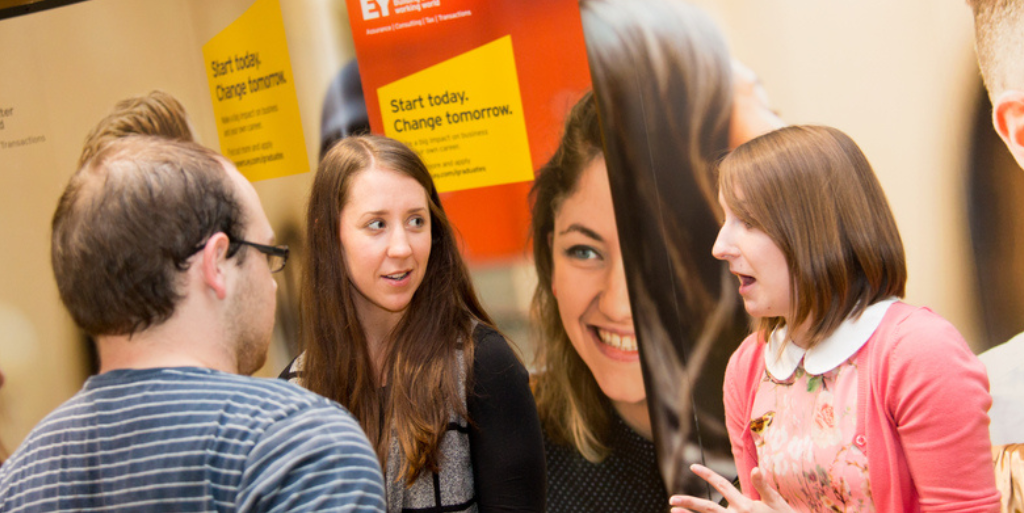 4. Follow us on social media
Follow us on Instagram, Twitter and LinkedIn for up-to-date event information, job alerts, student stories and more.

You can even turn on your Instagram story notifications to never miss our weekly event and vacancy updates again!
#NCLCareers
5. Favourite our website
Whether you're searching for work experience or a job, applying for further study or looking for advice on how to stand out at an interview, you'll find all of the careers information you need on our website.
6. Use our online resources
Preparation is key. Use the Resources tab on MyCareer to access free online tools and resources such as CareerSet, our online CV checker and ShortlistMe, the AI video interview practice platform.
7. Speak to one of our advisers
Whether you're looking for information or advice on your career, further study or starting a business you can book an in-person or online appointment to speak to one of our expert advisers for bespoke 1-2-1 advice.
Here's how to book an appointment:
• Log in to MyCareer
• Select 'Book' and then choose 'Appointments' from the drop-down menu
• Use the 'Appointment Finder Tool' for help choosing the right appointment
• Click 'View appointments' next to your appointment type, choose a time slot
• Book your appointment