This guide has been produced following a number of questions from students about our approach to assessment this year and provides details of how the University will ensure that marks awarded to students are fair and that standards are maintained, whilst taking into account the disruption caused by the pandemic.
We understand many of you are concerned about the impact the ongoing restrictions and delayed return to campus will have on your coursework and assessment, and many of you have taken the time to contact us with requests for a 'no detriment' or 'safety net' policy to be applied to assessments undertaken during the 2020-21 academic year.

We fully acknowledge the disruption this pandemic is having on our current cohort of students and we want you to know that we are listening. So we can ensure that everybody's individual circumstances are taken into consideration, and in common with other Russell Group universities, we will not be using an algorithmic safety net approach this year, which may disadvantage some students.

We have put in place a range of fair and transparent measures to make sure that individual circumstances are taken into account and these are set out in full below. These measures now include the 7 day automatic extension to all assessed coursework with deadlines scheduled between 11 January and 31 January 2021 (with the exception of clinical students studying MBBS, BDS, ODHS and some MRes programmes in the Faculty of Medical Sciences).
This guide is provided to reassure you that the University has a range of measures in place to mitigate against disadvantage. The main measures are set out below: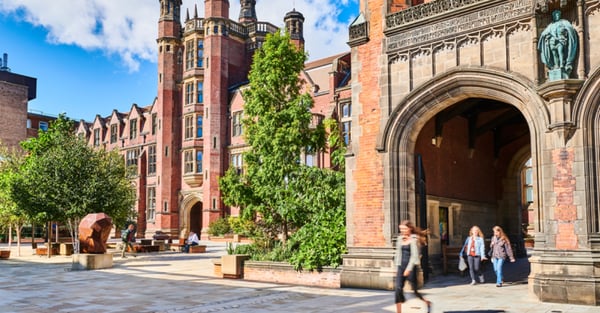 Regulations
The University has regulations that govern how we manage our programmes, because the University is responsible for setting your assessments, and is a degree awarding institution. Our regulations set out how we use academic judgment to award our degrees (e.g. BA hons, MSc and PhD) in a way that is consistent with expectations in the UK. A key priority is to ensure that the degrees that we award retain their value compared with those awarded in other years, and in other institutions.

We do a lot of work each year to make sure module marks, stage marks and degree awards are fair. This work happens every year, but is especially important in years where something unusual has happened like Covid-19. Our regulations ensure that your achievement of the learning outcomes for your programme of study are evaluated fairly and your marks reflect this, in terms of your progression to the next stage of study, or in terms of your successful completion of a your programme.
Assessment Design
Your assessments for 2020-21 have been designed to make sure that it is possible for you to complete them in the current context, and where necessary, the assessment criteria against which you are being assessed will be amended, to take into account the current circumstances. As such your teachers will mark the work that is in front of them – it is not appropriate for staff to do 'lenient' marking because of the Covid-19 context, as this would undermine the value of your degree compared with those receiving degrees in other years.
Personal Extenuating Circumstances (PEC

) process
We have a PEC process for those who encounter difficulties during the year which have impacted on their studies. This academic year, we have streamlined the PEC process, so that if you encounter individual difficulties as a result of the Covid-19 context we are working in, it will be easier for you to request an extension or other adjustment for particular assessments. This streamlining means that you can submit a PEC request:
For

individual

problems that relate to Covid-19, e.g. caring responsibilities

or unexpected IT issues

You will not need to submit documentary evidence for any health, bereavement or Covid-19

related PEC request for the 2020-21 academic year

. You must explain the issues you have faced, the impact this has had on your studies and a rationale for the requested adjustment, which will be taken on trust

For non-Covid related

extenuating

circumstances
Internal

Moderation

of Module Marks
We do a lot of work prior to the meeting of the Boards of Examiners, to make sure that the marks that go to the Board are a fair reflection of student achievement:
Internal moderation of marking 1

-

another member of staff with relevant expertise looks at a sample of the marking, to check that the marking is fair against the assessment criteria.

Some assessment

type

s

(e.g. dissertations)

will be marked

by two separate markers

and the

agreed

mark released to the student. A process for agreement between the two markers will be published by the School.

Internal moderation of marking 2

–

there is then

a

second round of internal moderation, normally via a

Module Moderation Board (or MMB).

In the MMB, the Chair of

the Board of Examiners, with some colleagues, looks at the overall marks on each module

or

assessment (how many marks

are

in the top band, how many in the bottom band, and so on). This 'module mark profile' for an assessment

or module

is then compared with what the overall marks profile for the assessment

or module

has looked like in previous years. If the marks profile for a module or a module assessment looks unusually low or unusually high, it may be possible to use a technique called

'

scaling

'

– where marks

will be adjusted up

or down, but the order of the marks does not change.

Very occasionally, it is necessary to remark student work.
External Moderation of Module Marks and Degree awards:
A sample of work from all modules will also be considered by an External Examiner – a respected and experienced member of staff in your field of study, from a different University. They will be familiar with our normal regulations and are there to help confirm that we are following our own regulations, and that the marking on our programmes is fair and in line with national standards.
The External Examiner(s) will look at a sample of the work from each of the modules that make up your programme, and will be given any information they need from the internal moderation process, and from the Module Moderation Board process. External Examiners either endorse the marks that are to be presented to the Board of Examiners as fair, or request that additional work is done to resolve anything that they consider to be problematic about the marks.
Consideration of PEC

outcomes

and borderline

results

at the Board of Examiners
Boards of Examiners work to the University's rules and regulations, and a Board of Examiners can, within the rules and regulations, use its 'discretion'. This discretion is applied in a consistent way for students in a similar position, usually on the basis of a students' marks being at the borderline of a decision (pass or fail mark for a module or a stage, or degree classification at the end of your final year). We spend a lot of time in our Boards of Examiners discussing cases that involve the use of this discretion and all decisions are recorded in the minutes.
Our normal regulations provide our Boards of Examiners with enough discretion to be able to make judgments about candidates where they do not meet the formal criteria. For example, in many of our programmes, non-final year students with just one module that is a 'near miss' fail will find that this module is automatically 'compensated', i.e. it is considered a pass, and the student is permitted to progress into the next stage. In a different way, the Boards of Examiners are required to consider the case for discretion for all students who finish their studies with an average that is in the borderline area, just below the next classification up (so for example, an average of 58 or 59, will be considered for promotion to an upper second class award). Similarly, if a PEC application has been made, the Boards of Examiners will consider these students' marks very carefully.
Discretion can only be used to benefit a student, and it can only be used where there is evidence of academic performance at the higher level.
Some professionally regulated degree programmes (e.g. MBBS, BDS) have specific exemptions from the standard University regulations that they must follow and these may vary from the above generic principles. For example some professionally regulated degrees cannot use discretion and all assessments must be passed, however other elements of the measures to ensure the quality and fairness of the assessments will be in place (internal and external moderation).
Note: It can sometimes be helpful to think about the use of discretion in terms of the way that academic work is marked at University. We use a common marking scale (*) that includes marks from 0-100, but these are organised into 'bands'. We rarely mark work by allocating marks that add up to a percentage mark. The mark that you get is a more qualitative judgement about which 'band' your work falls within (e.g. 2ii, 2i, First class), and whereabouts within that band your work sits (high, medium or low in the band). So although you might receive a mark of 66%, what that means is that your work is in the middle of the 2i band, not that you included 66 out of a possible 100 points in your answer. The difference between a mark of 65 and 66 is very small; but the difference between a mark of 69 and 70 is large, because it reflects a change in the 'band' in which your work sits relative to the learning outcomes for the module.
(*) In some, non-modular professionally registered programmes (e.g. MBBS, BDS), standard setting is used in some assessments to determine the required passing threshold needed to ensure a student can be certified as competent in a particular area of knowledge or skill or professionalism. The passing threshold for such assessments will vary depending on the individual assessment.