Whether it was love at first sight or a fresher's week fling turned into 20-year marriage, this Valentine's Day we're sharing some of the best Newcastle University love stories!
The Welsh one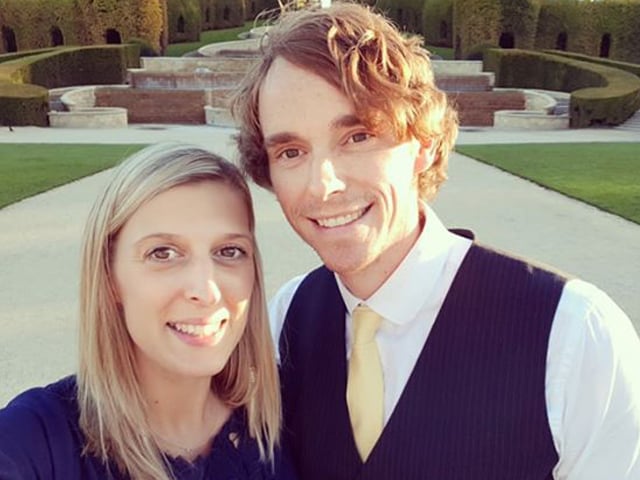 Nikki studied English Literature from 2004-2007 but didn't meet her match until she started her PGCE course here in 2008.

She told her friends she fancied the Welsh one, despite later discovering he was from Ashington!

The couple travelled to Thailand together and taught there for a couple of years before coming back to Newcastle to tie the knot!

They even came back to campus for some wedding photography...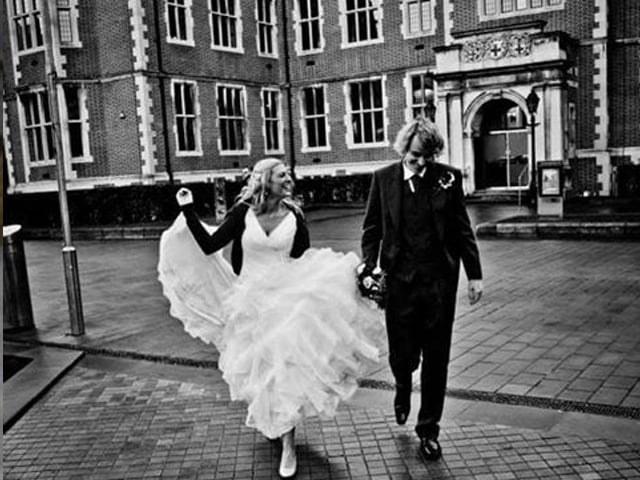 The Karate Squad Captain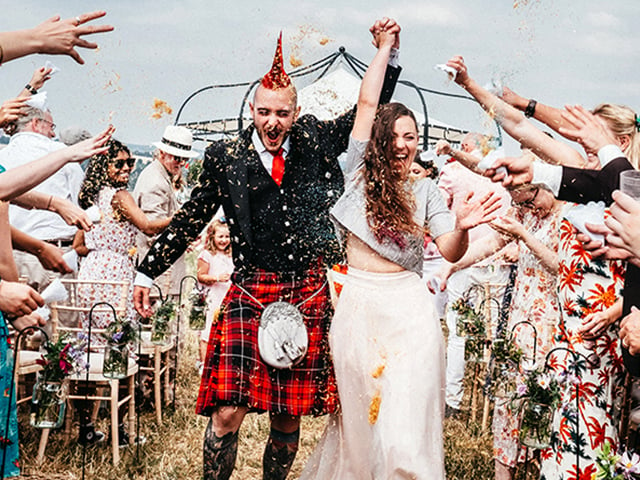 "We met at the Karate Club when I was in my first year and Josh was in his 3rd year, he was the karate squad captain. I think we immediately fancied each other but I was determined to be 'professional' about it and not make training awkward as I wanted to join the squad. My resolve lasted about a month until I went round for dinner one night and stayed for 5 days. Best decision I ever made! We got married with a very Newcastle alumni heavy guest list!" - Juliet Robertson, BA English language Newcastle University alumna.
Can't escape their Biology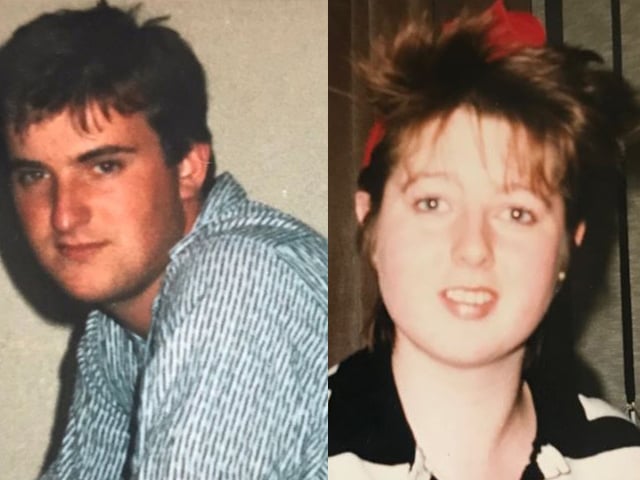 Dawn and Duncan Woodward met whilst studying Plant Biology in 1984-1987. Sparks started to fly in 1987, and they began dating just before the end of their degree. Little did they know they'd tie the knot in 1992, five years after graduating!
Despite travelling the world after leaving Newcastle, they still try to pop back once a year for the Great North Run. Dawn describes it as a "special moment" as they walk through campus on route to the start line.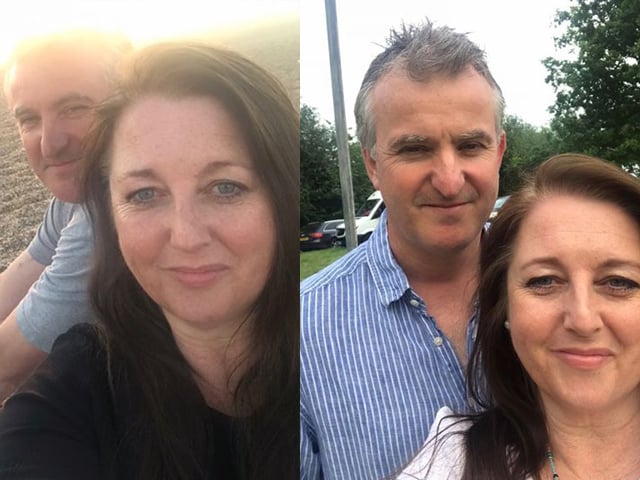 Building romance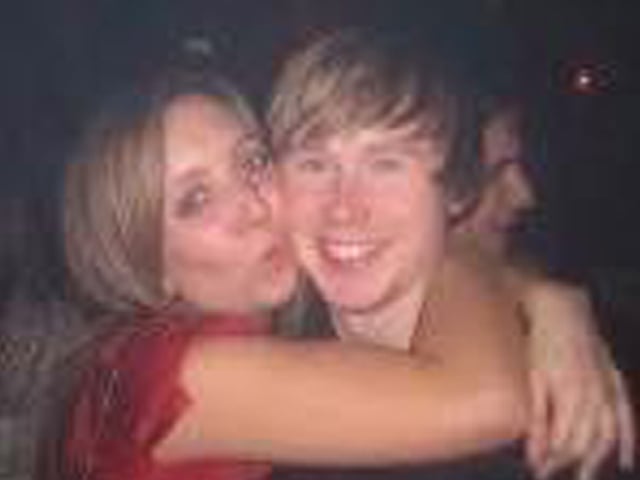 Rachel Hitchcock and Nick Scannell met in 2006 whilst studying Architecture, Planning and Landscape. After studying together for a couple of years, they finally got together at 'Solution' in Newcastle University Students' Union, which Rachel reminisces as having, "sticky floors and being smoky!".
The couple, now Nick Scannell BA BArch PG Cert Arch and Rachel Scannell BA BArch MSc PG DipArch are now happily married and living in London.

The Scannells have their own Architecture studio together, Scannell and Scannell. "My husband and I got together 14 years ago studying architecture, many hours spent in the APL studios!" - Rachel Scannell, Newcastle University alumna.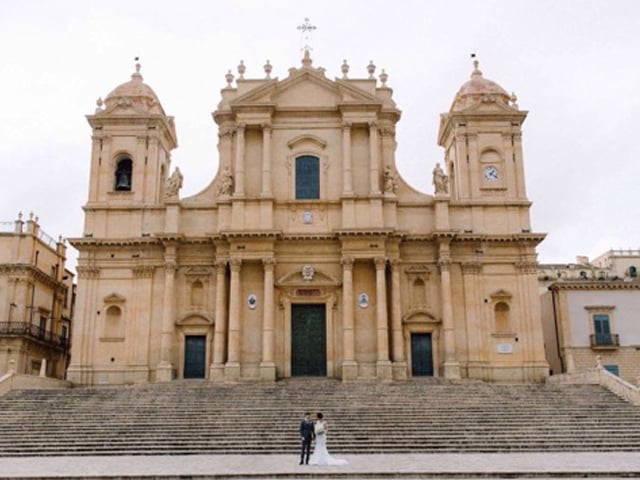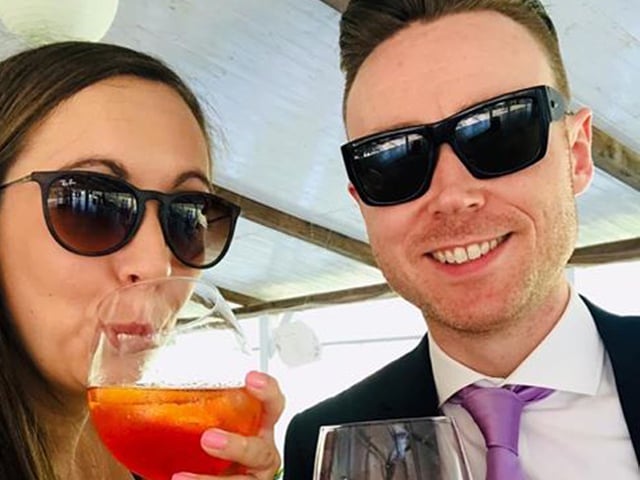 The Scotsman in Castle Leazes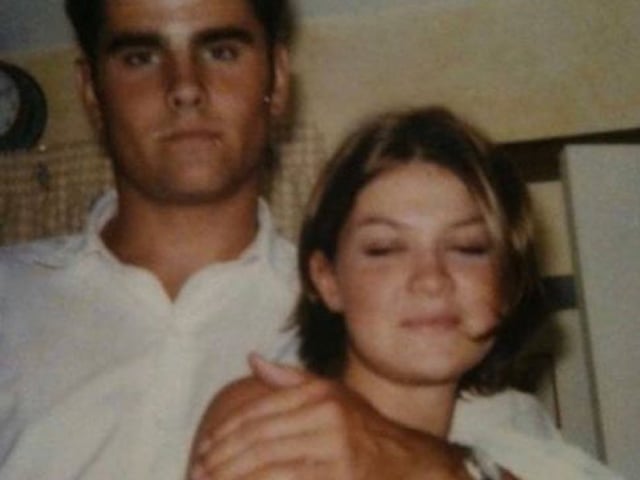 Natalie Lannoy met Nicholas Stewart when they were studying in Castle Leazes in February 1998.

"I was told by a friend that 'Fit Nick', as he was hilariously known then, was interested in me. We'd never spoken but I'd seen the good-looking Scotsman in halls. As a southerner he'd labelled me as one of the Sloaney types and hadn't approached me, but on Valentines Day I received a signed card from him under a friend's door suggesting we should go for a drink some time!" - Natalie Hancock, Newcastle University alumna.

A couple of nights later, they both attended the Judge Jules concert at Newcastle University Students' Union, the rest is history!

Nick and Natalie Stewart married in 2005 and now have three lovely daughters, as seen below.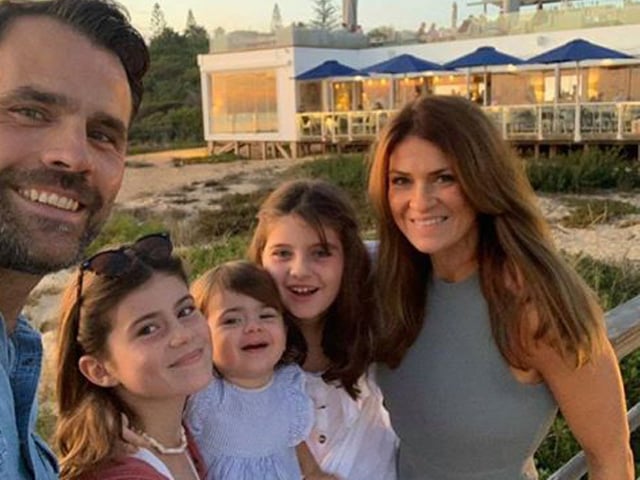 It was lava at first sight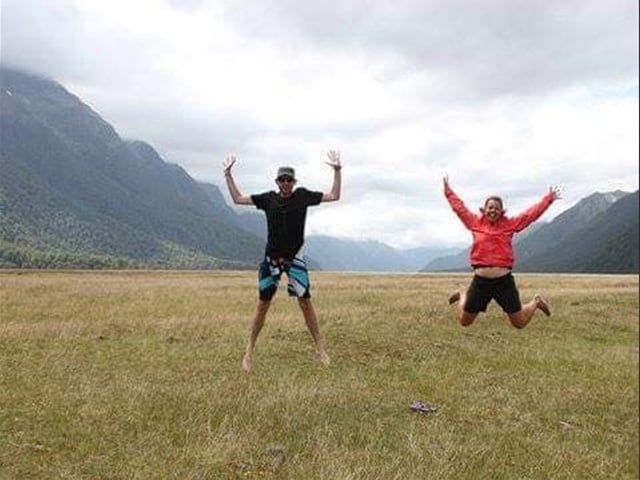 Martin and Sarah Almond studied Geography together in 2005 and met 16 years ago whilst in the GeogSoc society at Newcastle University!

The couple have been together ever since. They moved to New Zealand together after graduation and got married when they got back to the UK. "We now have two amazing crazy beautiful children!" - Sarah Almond, Newcastle University alumna.
Just by chance!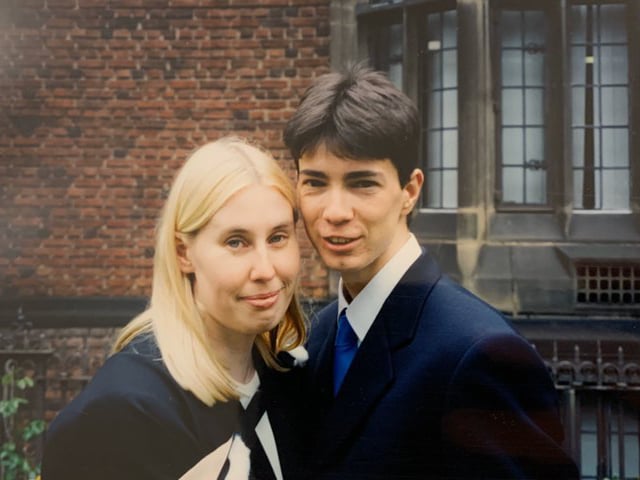 Maija and Nicholas Bissett met in 1998 at Haymarket Metro Station when travelling to ice hockey club on Wednesday, 13 May, 1998.

Maija was a member of the ice hockey club and Nick decided to go along as he had friends on the team. Little did they know, being at the station at that exact time would change their lives forever!

After spending time at University together, Maija Arkkila graduated in BA Government and European Union Studies (2000) and Nicholas Bissett in BSc Animal Science (2000).

This August, Maija and Nick will celebrate 21 years of marriage!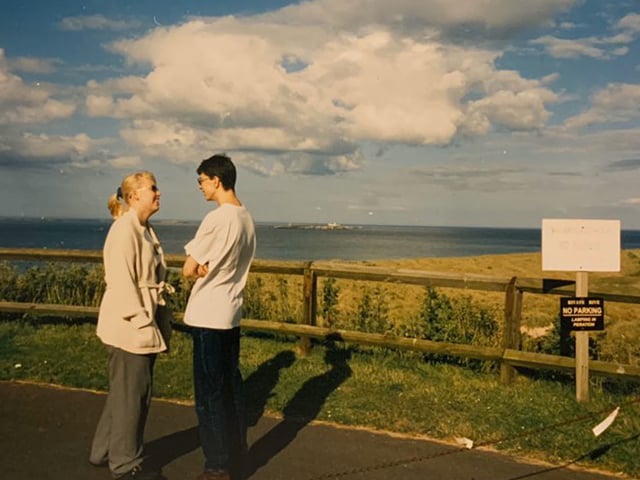 Write your name with a heart around it…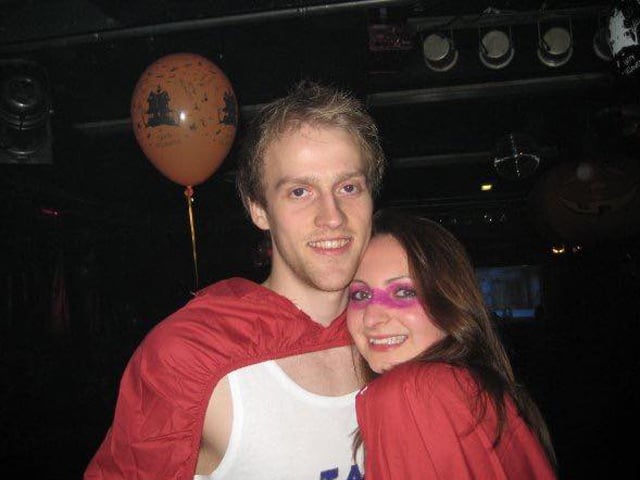 Karla couldn't imagine falling in love in a club until "a night in Tiger Tiger in my first year, [when] my eyes were met across the dance floor."

Karla wrote about the mystery man (Ian) in her scrapbook when she got home from the club! Yet, after a kiss over the music, they were separated and didn't rekindle their romance until a whole year later in Liquid.

After their first date, at a destination popular with many Newcastle alumni, the Tuxedo Princess and a dinner at The Spice Cube, they were smitten.

Karla and Ian Gracie married in 2018 and recently welcomed their little boy into the world!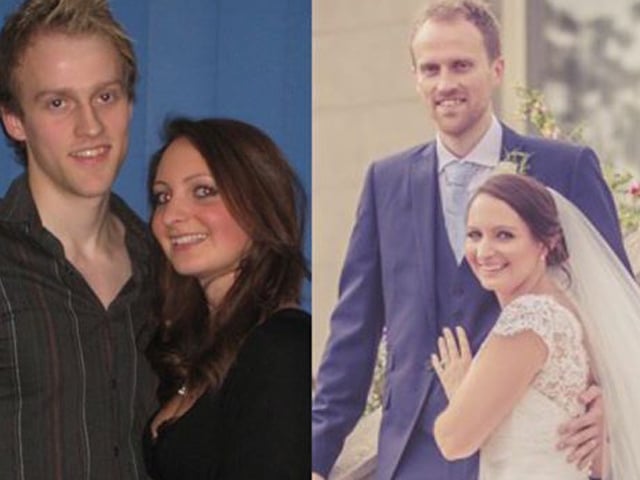 Almost the golden wedding…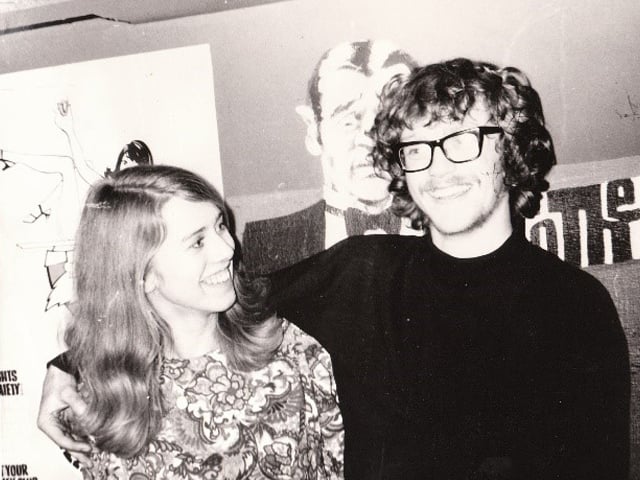 An extra special mention to Colin and Val Weedon who are celebrating their Golden Wedding Anniversary this year, after meeting in Newcastle 54 years ago.
Val's story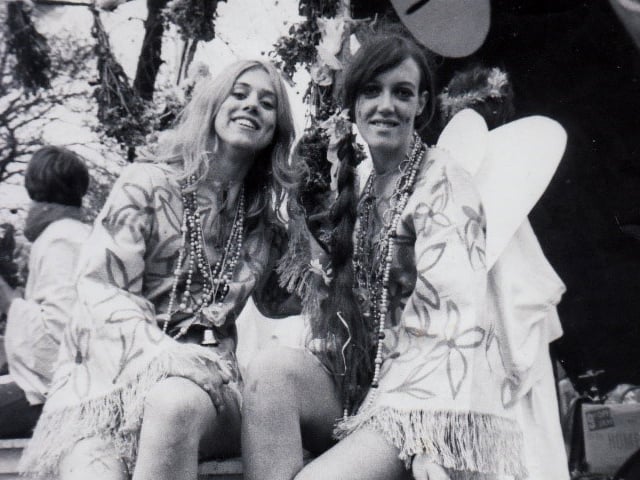 "It was early December 1967 and I was in my first term at Newcastle University. Meeting in the 'Bun Room' one Friday lunchtime, my friend Margaret and I were told about the University Boat Club Christmas Party which was to take place at Newburn the following evening. By early evening it was snowing, we had no idea where Newburn was, or indeed what a Boat Club looked like - and in vanity we had removed our glasses so couldn't see where we were going... There I had a meeting which was to change my life, although I didn't recognise that at the time, or indeed for some weeks afterwards.

"At the end of the evening my very short-sighted friend and I were led back to one another to catch a coach which was fortunately going back to the various halls of residence – we were in Ethel's.

"Shortly after the Christmas holidays started and a new term in January, I became aware of a presence in the 'Bun Room' most lunchtimes – long-ish auburn hair, a rather sparse beard and black horn-rimmed glasses. He looked, and indeed was, brainy. Efforts at engaging me in conversation included discussions about the debates and whether I was going to see Jo Grimond. I was more of a Saturday night Rave girl, Julie Driscoll and Brian Auger and the Trinity. However, over the weeks the attraction grew, and we finally got together on the last week of the second term, having met on the last week of our first term.

"We got married in February 1971, so will celebrate our golden wedding next year.

"In 2018 celebrating 50 years since University, we went on a sentimental journey around all the 'old haunts', with our short-sighted friend and her husband who also met in Newcastle. We have very fond memories of this time and place which will last a lifetime.

"Our friends were Margaret White and Ian Hodgskinson who also married and are still together. She studied Social Sciences and he studied Metallurgy (but graduated a year earlier in 1969). He even went on to become CEO for Lloyds Register QA." - Susan Valerie Weedon, Newcastle University alumna.

Susan graduated in 1970 from the Faculty of Education with a BSc (Speech). She went on to practise as a speech and language therapist, eventually becoming Chief for West Berkshire.
Colin's story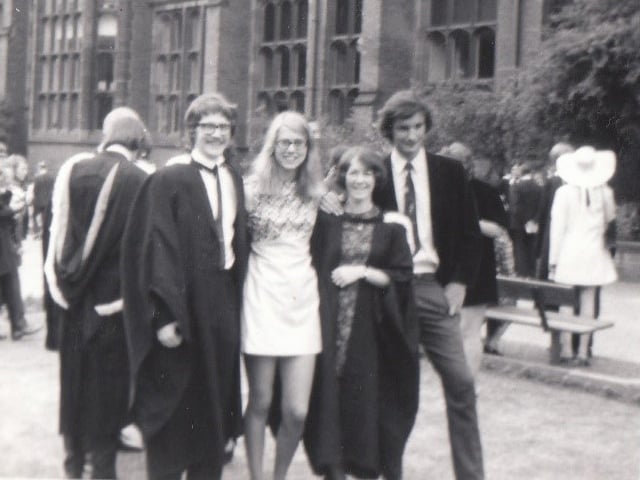 "I think my reasons for deciding to go to Newcastle University were impeccable. It had the only Students' Union in the country which boasted six bars. Making good use of these meant that time was limited for other pursuits and I'm afraid that rowing took priority over more academic pastimes. It was towards the end of my very first term that I found myself at the Boat Club building in Newburn, beer in hand, as the party got into full swing. And there she was! Poets and romantic novelists have wonderful ways with words – all I can say is that I was transfixed. I think I fell in love there and then. I know I probably made a fool of myself, words stumbling over each other– incoherent. But I'd met the most beautiful girl I could ever have imagined.

"Of course, next day in the cold light of morning it all seemed so remote. But walking into the 'Bun Room' one lunchtime - there she was again! With her friend, and happily chatting to a bloke who I thought must be the suavest, most sophisticated guy on earth. What chance did I stand? Still, I hung about hoping for a smile. Did my best to impress - I invited her out to see Bergman's Seventh Seal (what better offer could I make?). And so it went on. It took a very long time for the penny to drop that she wasn't actually put off and that I might have a chance after all.

"So here we are – more than 50 years later, still happily married and with a whole lot of memories – plus a whole lot of new adventures lining themselves up.

"And she's still the most beautiful girl I could imagine!

"I studied Chemistry and graduated with a BSc in 1967 at Newcastle University. I promptly went into 'data processing' as it was called in those days and continued in IT all my working life, taking (very) early retirement in 2003. I worked for Babcock and Wilcox (engineering), then Lloyds Register of Shipping, and finally Mars Inc. where I remained for over 25 years in a multitude of different IT-based jobs.
This collection of alumni love stories were shared with Newcastle University between 2019-20. First published February 2020. A huge thank you to all contributors, please do keep in touch.