Looking for some fun this May? Kick-start your month with this unmissable series of virtual and in-person events.
1. Mind the Gap Conference, Mind the Gap Society

The month of May welcomes Mind The Gap's annual week-long mental health conference. Despite being moved online due to Covid-19 restrictions, the society have designed a thought-provoking schedule of events to help get your questions answered and share your thoughts on mental health. From 3rd-7th May, each day will host a different virtual event including discussions, panels, workshops and even practical coping mechanisms. Featuring keynote speakers and experts, the conference aims to provide a safe interactive space for all attendees and hopes to cover topics such as eating disorders, diet culture and expression.
Open to both students and the general public, this is an event not to be missed. Get your ticket now.
2. Social Walks May Series, NUSU GIAG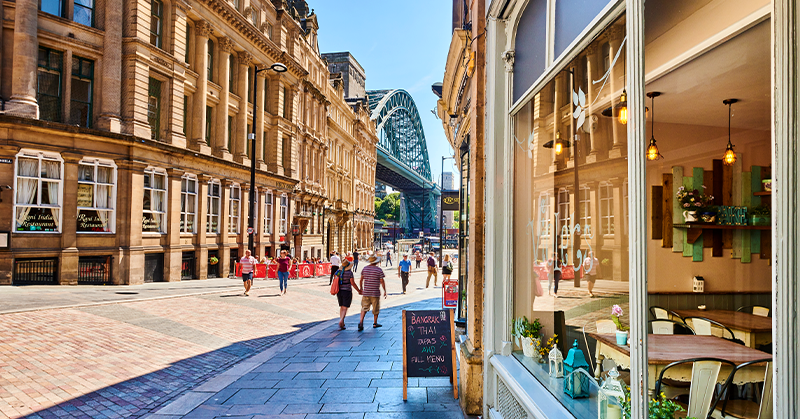 Since the recent changes to the government's roadmap out of lockdown, many of us in England have been catching up with friends or loved ones under the outdoor 'rule of 6'. In April, the Give it a Go team introduced a "Social Walks" series, inviting students currently living in Newcastle to enjoy a safe, socially distanced walk around Newcastle and May is no different. This month, join the team on walks down by the idyllic Quayside on the 5th or explore Newcastle's cultural and creative sector, Ouseburn on the 6th.
Don't fancy a walk? No problem! The team have also organised a café meet-up and picnic in Leazes Park for those who would rather snack and bask in the Newcastle sun. Register for the first walk here.
3. Central Park, Times Square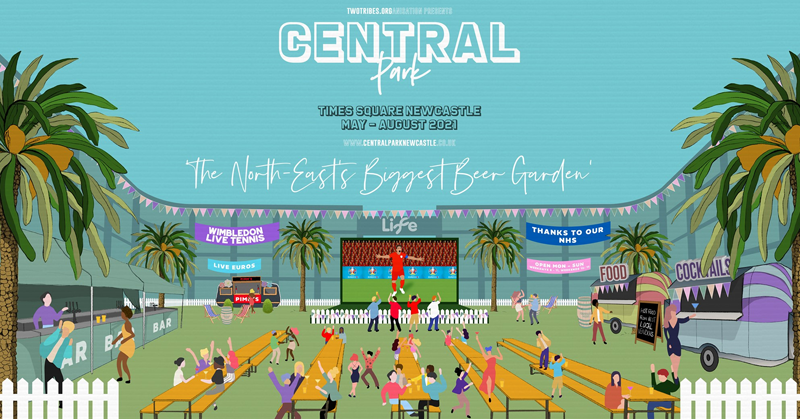 Spring has served up some wonderful blue skies and sunny days so far so why not make the most of it this month in the North East's largest beer garden! A pop-up park in the heart of Newcastle's city centre, celebrate the return of the great British summer with live DJs, tasty food from independent vendors and a wide selection of refreshing drinks. The Central Park team will also be providing the best seat in the house for this years sporting events including Wimbledon, the Euros', the Olympics and much more on a gigantic LED screen. Not a fan of sport? They're even showing the Eurovision Final.
Opening from 29th April until August, tickets cost just £6 including a free drink but bookings must be made in advance so make sure you're quick!
4. Turkish Language Classes, Newcastle University Turkish Society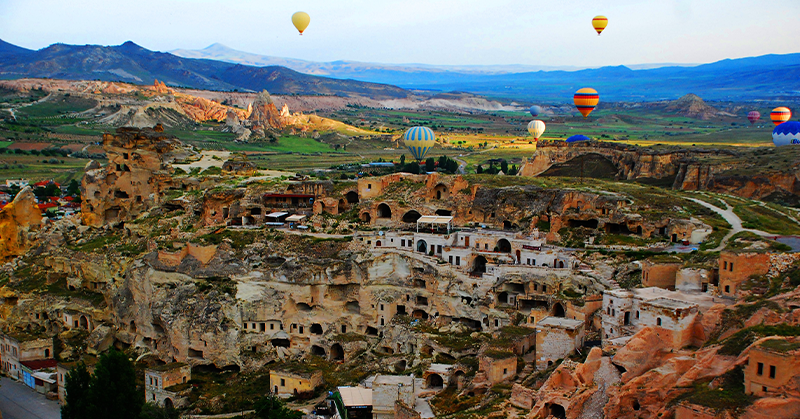 Ever considered learning a new language? Well this May you can expand your cultural horizons and add to your CV with Newcastle University's Turkish Society. Offering five insightful sessions into the Turkish language starting on the 7th May, drop in virtually to learn fundamentals of the language like greetings, numbers and time through to more advanced phrases and adjectives. Hosted by instructors Didem and Umit, these casual and welcoming interactive sessions are the perfect opportunity to enable you to express yourself if you ever take a trip to Turkey.
If learning the language isn't enough, the society are also hosting a fascinating virtual experience into the legacy and culture of Turkey. In this webinar hosted by the society's president, Nurettin Ayvali, you'll learn about major landmarks, the rich history and the wonderful art and culture of the nation. Free for all students, learn more about the first event here.
5. Face Yoga, NUSU GIAG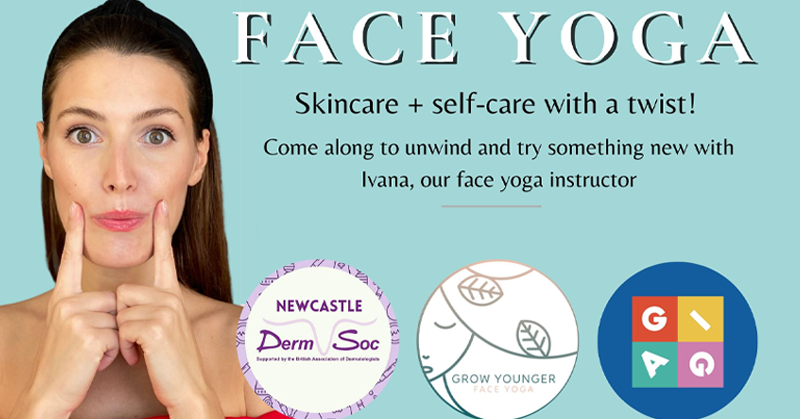 Newcastle University's Students' Union Give it a Go team are thrilled to welcome back instructor Ivana to lead on another engaging and relaxing Face Yoga series. In this next live series, Ivana will walk us through the best tips, stretches and techniques for the ultimate face and head massage. From the tapping technique and reducing wrinkles through to tightening the jawline and adding volume, come along to learn about how to combat the first signs of ageing and relieve any assignment and exam worries at the same time. To take part, all you'll need is washed clean hands, a mirror and a moisturiser/oil.
Free for all, register your interest for the first event on the 12th here.
6. Ramadan, Newcastle University Islamic Society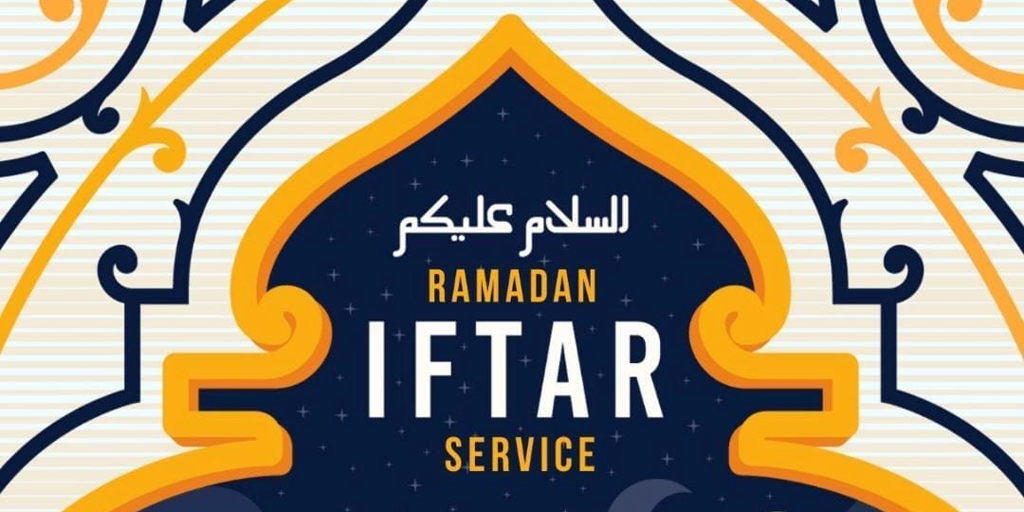 Ramadan Mubarak from all at Newcastle University! Throughout the holy month of Ramadan, Newcastle University's Islamic Society is providing a variety of services for observing students to access. Including a free Iftar collection service, booking system for Tarawih (evening prayers) and sponsorship opportunities for Ifar, the society have proved that Ramadan can still be a celebration despite current Covid-19 restrictions.
To claim your free Iftar meal, book your place here.
7. Our Dark Universe, Kielder Observatory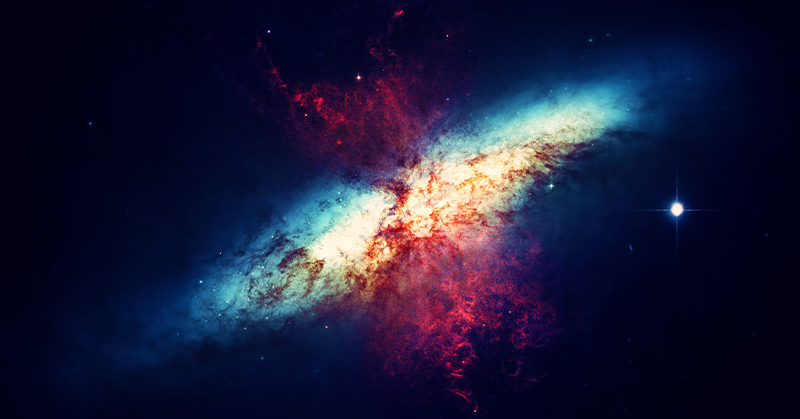 It wouldn't be a new month without a new virtual experience from our friends over at the Kielder Observatory. On May 13th, their incredible astronomers will be unlocking the dark side of our universe, unearthing the mysteries and secrets of what's above and investigating dark matter, dark energy and even black holes. With the help of breakthrough technology on the horizon, the last couple of years have uncovered some incredible feats such as imaging a black hole at the centre of a galaxy and detecting gravitational waves. With such advancements, astronomers like those at the Kielder Observatory are creeping ever closer to uncovering these answers.
Come along to learn the missing ingredients of our universe, ponder why it's expanding and discover how black holes exist. Register your interest here.
8. TEDx Wellbeing Programme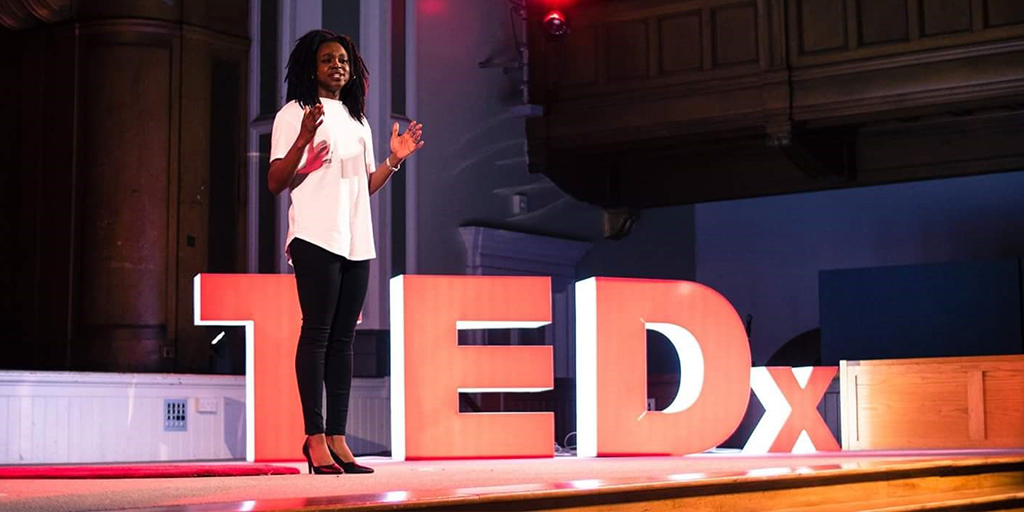 TEDx speaker and Wellbeing coach, Toluwa Oyeleye has spent most of her professional career working with young people around the world, enabling them to make transformative changes in their personal and professional lives as well as their communities. This May, the university and our Students' Union have teamed up to welcome her to our campus (virtually) to deliver a 7 week-long workshop series. Providing practical wellbeing tips and tailored resources, the programme will cover themes of optimism and resilience, self-love and self-esteem, setting personal boundaries and imposter syndrome to name few.
From 17th May- 28th June, join a space where you can discuss openly, without judgement and without hesitation. All you need to do is show up, respect each other's opinions and stay curious. Keen to get involved? Learn more here.
9. Festival of Culture, Newcastle University's Students Union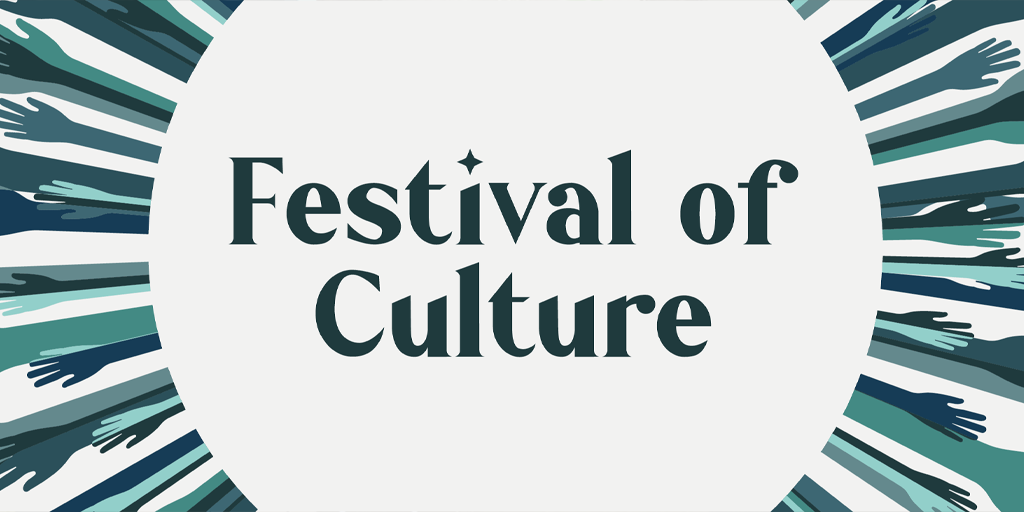 This year has undoubtedly been one of the trickiest, and it can be easy to lose that sense of community that is so vital. So, this year, our Students' Union is hosting a week long Festival of Culture focussing on exactly that - culture. Starting on Monday 17th May, join us virtually and on campus for a range of unmissable events. From a free food market on-campus, virtual exhibition walk-throughs, craft sessions and much more organised by our fantastic Give it a Go team and league of student societies, we would love you to get involved.
Open to all students, find out more here.
10. Listening Sessions, Newcastle University
In February, we invited international students to attend our 'listening sessions', where they could share their experiences of studying during this academic year, to find out about all the support available, to meet members of support staff, and to ask any questions they had. Not only did these listening sessions prove useful to the students who attended them, but also to many members of staff. Listening to students' experiences can greatly help us in improving student life.

This May, we've decided to host three more listening sessions, open to all students. Including sessions on wellbeing, Brexit and communication, each provides a virtual opportunity for you to get your questions answered and share your thoughts with dedicated staff members at the university. You can even submit your questions beforehand so you don't forget! For the next event on May 19th, sign up here.
11. Society Events, NUSU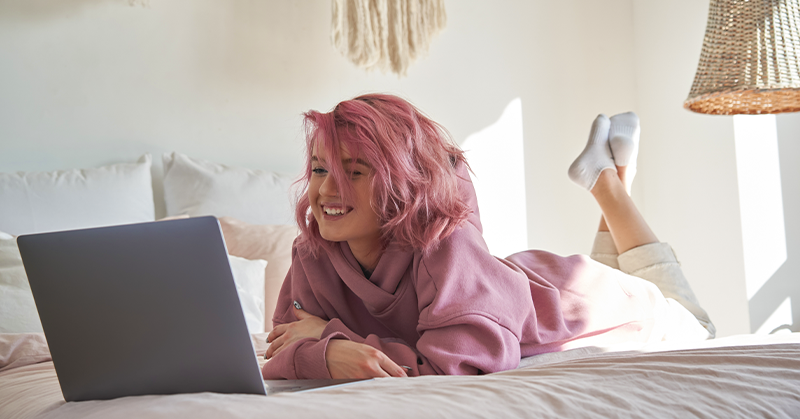 Despite approaching exam and assignment season, our wonderful student-led societies are still hosting a variety of fun-filled events for our student community to enjoy. Get your gears moving this May with a virtual Zumba session from the NCL Zumba society, flex your writing skills in an open mic night with the Creative Writing Society or even get crafty with the Bee and Feminist Society's macramé bee feeder session. With something for everyone, check out the latest society events here.
12. Master's Open Day, Newcastle University Business School
Are you considering postgraduate study? If so, this is a perfect opportunity to find out more about how a Business School Master's degree can enhance your skillset, employability and future career opportunities. Come along to our virtual event on Wednesday 19th May to explore our virtual resources, join live sessions and chat to current students and chat online with current students.
As well as course information, you will have the opportunity to learn about careers support, scholarship opportunities, take a virtual tour and more. Sound up your street? Register your interest now.
13. Careers Events, Newcastle University Careers Service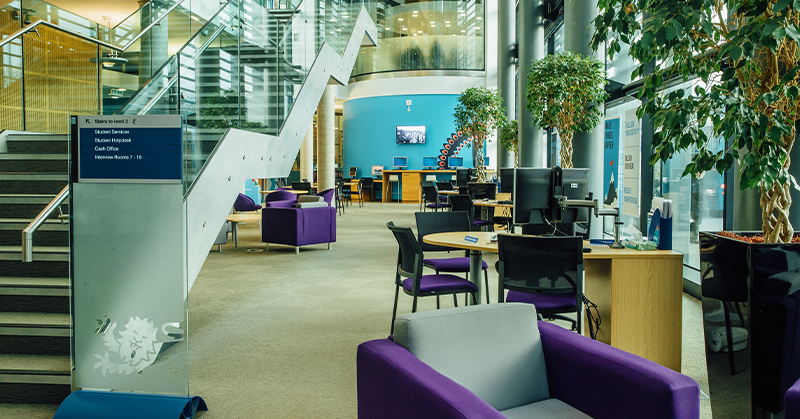 As we edge closer and closer to the end of the academic year, you may be starting to think about the next steps. Whether you're a third year considering career prospects or a first or second year wondering about internships and placements, our dedicated Careers Service has a whole host of live and recorded events for you to explore. From useful webinars with Barclays Bank and insightful law sessions with global law firm Shakespear Martineau to online materials from our very own careers advisors, there is plenty of material available throughout May to help inspire your future ahead.
If you're not quite sure on what's next then don't worry! The team also has more general careers events which everyone can get involved in. Come along to IGD's work experience week 2021 and join in masterclasses around marketing, engineering and IT to name few. Consider yourself a leader? Why not get involved in Common Purpose's Newcastle150 programme, an annual leadership course involving young people from across our region.
Feeling inspired? Check out more virtual events from our Careers Service here.
Any events that we missed? Let us know via socialmedia@ncl.ac.uk.
Please be aware that the above events are subject to change in light of evolving Covid-19 restrictions. Our latest guidance, updates and FAQs can be found here.