It's a brand new month with brand new opportunities. Check out this unmissable series of events for April.
1. Social Walks, Newcastle University's Students' Union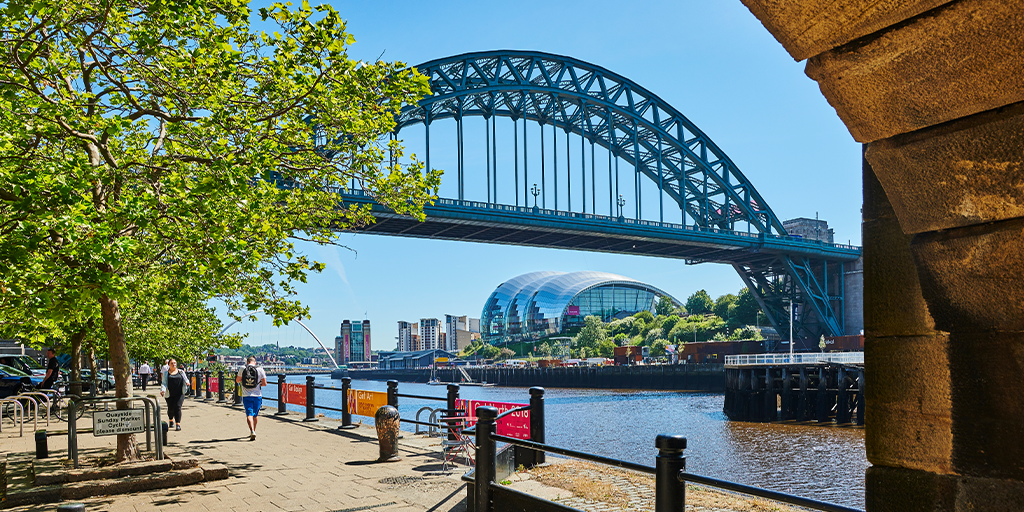 With the days feeling lighter and warmer, there are finally more opportunities to get outdoors and explore the toon safely in the British sun. This month, in line with the next phase of the government's roadmap, our Students' Union has organised a series of 'Social Walks', commencing from April 12th. Featuring some of Newcastle's most famous and well-loved landmarks, the team are giving students already with us in Newcastle an opportunity to meet up for a safe and relaxing stroll of our beloved city. Take in the sights of the Quayside and Exhibition Park or even take part in a scavenger hunt in Newcastle's quirky cultural sector, Ouseburn.
We can't guarantee blue skies every time but we can certainly guarantee a calming, enjoyable walk to help take your mind off any deadline worries. A free event for all students to join, book your place here.
2. Careers Events, Newcastle University's Careers Service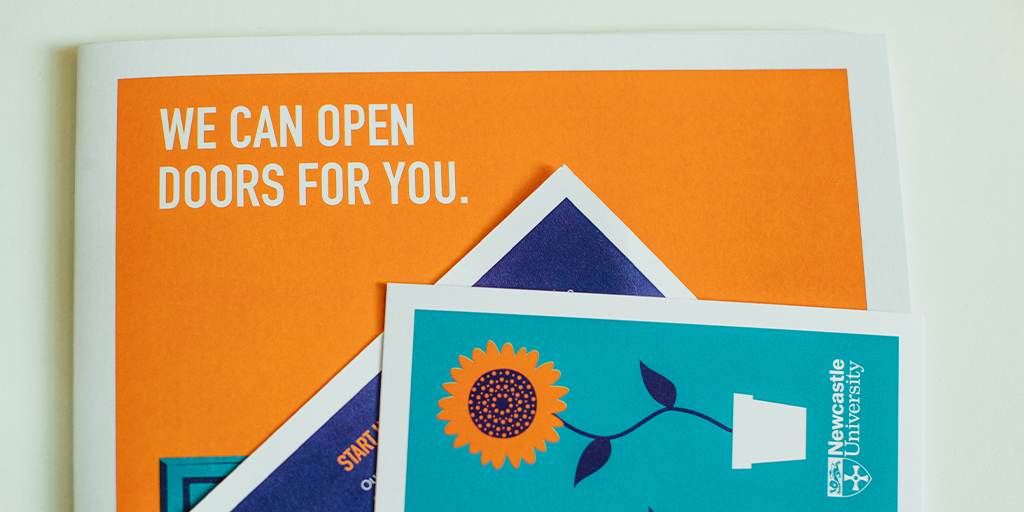 Thinking about opportunities beyond university can seem daunting. You might not know exactly what career you'd like to pursue or you may even be thinking about further study. Whatever you're considering, our Careers Service has a fantastic range of events in April, from our incredible careers advisors to key employers from a variety of industries.

From tailored sessions like the Burges Salmons' open days for those considering a career in law to more general webinars like how to best pitch ideas with Barclay's Bank, there really is a whole host of events to fire up your thoughts about life after you graduate.
Can't make any of the live scheduled events? Don't worry! Our award-winning careers team have a wide variety of pre-recorded webinars to keep you busy. From the first steps of CV writing, tackling application forms and writing an effective cover letter right through to preparing for interviews and assessment centres, we've got you covered.
With new events added regularly, check out the latest events schedule here.
3. Baking Tutorials, NUSU Give it a Go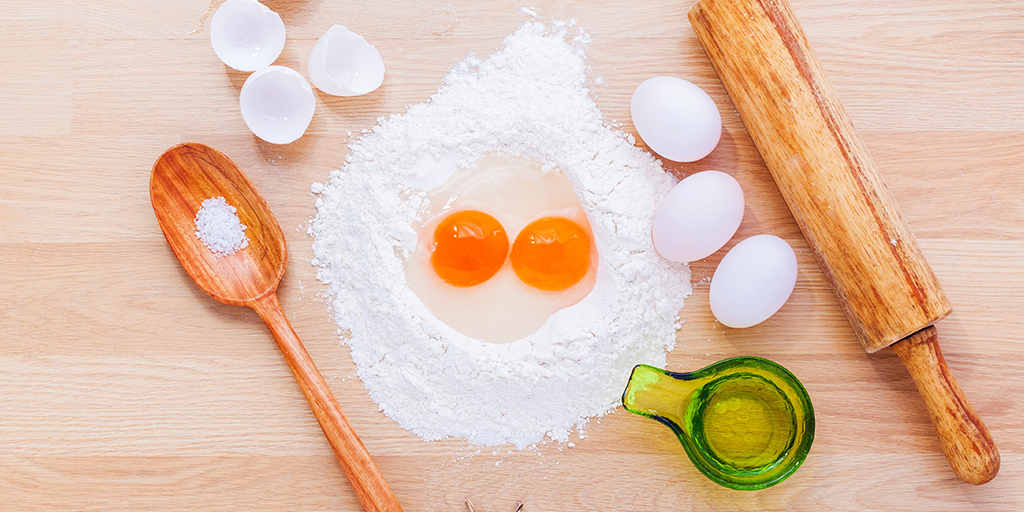 It is without a doubt that Give it a Go in our Students' Union are forever keeping us entertained. Whether it be learning something new in creative craft sessions and insightful language webinars or keeping us fit with their energising fitness classes, there really is something for everyone.
This April, Give it a Go are taking it to the kitchen with a series of baking tutorials. From mouth-watering stuffed cookies on the 6th to an Easter special on the 14th, the team has a total of four tasty tutorials scheduled if you'd like to flex your baking skills. Don't worry if you're no Mary Berry! Even if you're a complete newbie, the events are open to everyone so get your housemates together, grab a cuppa and get baking. The Give it a Go team would love to see your final bakes so make sure you tag them in your photos on social media once you're finished!
4. Fitness Classes, NUSU Give it a Go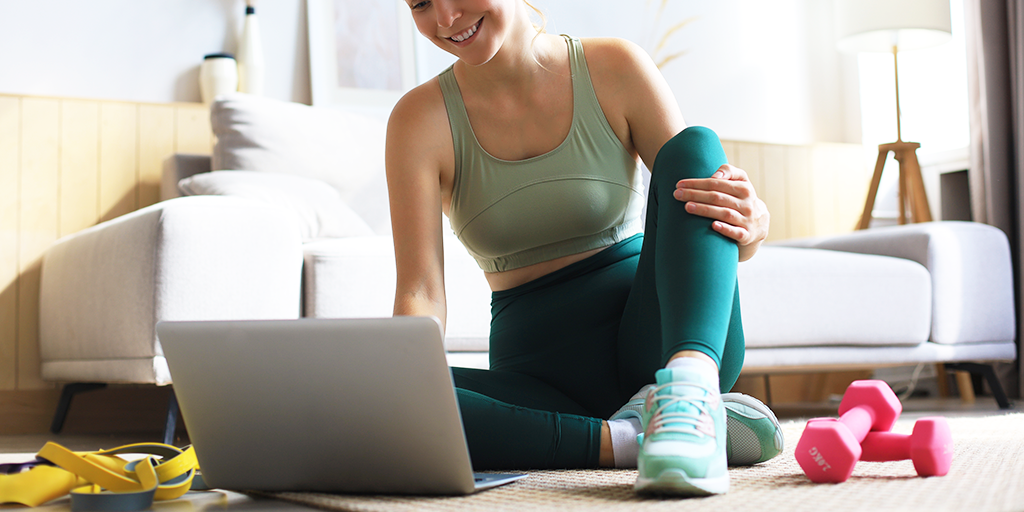 Ready to kick-start April with a bang? This month, Give it a Go are back with a brand new schedule of fitness sessions for all effort levels. Until the gyms can re-open, many of us are exploring the avenues of home exercising and these sessions are the perfect way to ease you into fitness from home, even if you're a complete beginner.
Unwind and take a well-deserved break with some soothing yoga, fire up your week with a Monday motivation session or even try a bodyweight exercise class to really get your gears going. Whatever you fancy, all sessions are completely free and easy to join from the comfort of your own home. Take a look at the whole variety here.
5. 'Imagine a World' Conference, TEDxNewcastleUniversity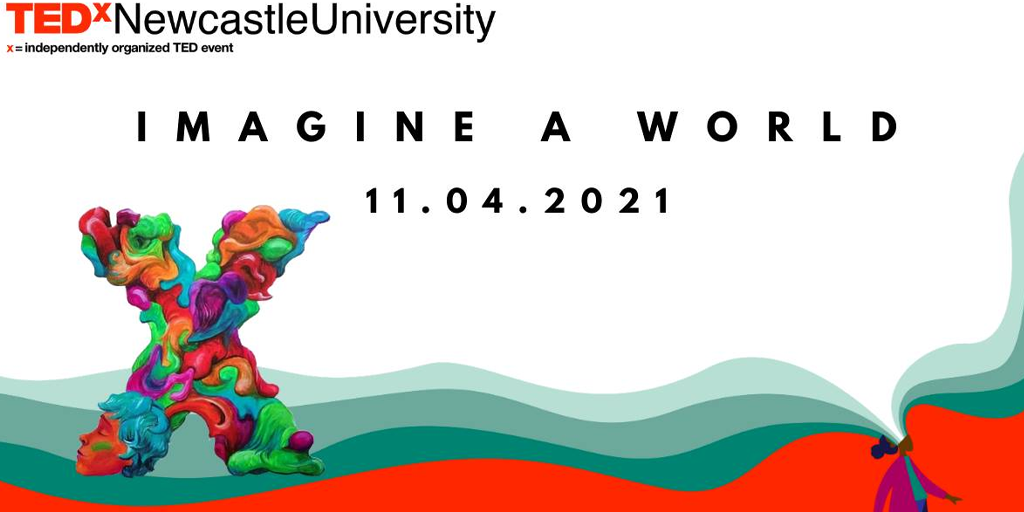 Join the TedX Society on April 11th to motivate your mindset, cultivate your curiosity and consider a world of different perspectives with their latest conference. In partnership with Executive Producers and TEDx Licensees, the conference invites delegates from all over the world to unleash your imagination and explore new ideas as you travel through a world without borders and a world made better by science.
Through a range of powerful talks, interactive activities, panels, and networking, you will meet new friends across the globe, without having to move a muscle! Each year, the face-to-face TEDxNewcastleUniversity Conference sells out so make sure you get your tickets now!
6. Easter Breakout Social, The Parking Lot Social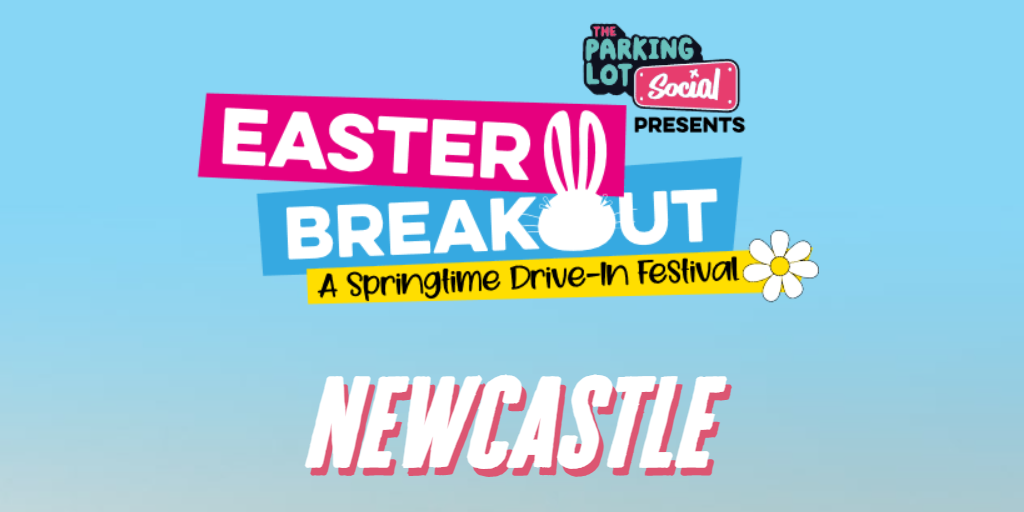 Like many of us, you may be missing a regular trip to the cinema with friends or you might be longing for that feeling at a show or event which just can't be replicated at home. Well, look no further than the Easter Breakout Social. Hosted by The Parking Lot Social and located at Blaydon Rugby Club, this event provides the perfect drive-in alternative within Covid-19 restrictions. Featuring family fun events, movie showings and exclusive drag shows featuring queens from the incredible RuPaul's Drag Race UK, come along for an unmissable weekend with your housemates.
Arriving in Newcastle from 14th-15th April, browse the events and get your tickets here.
7. Drive-In Cinema, Daisy Dukes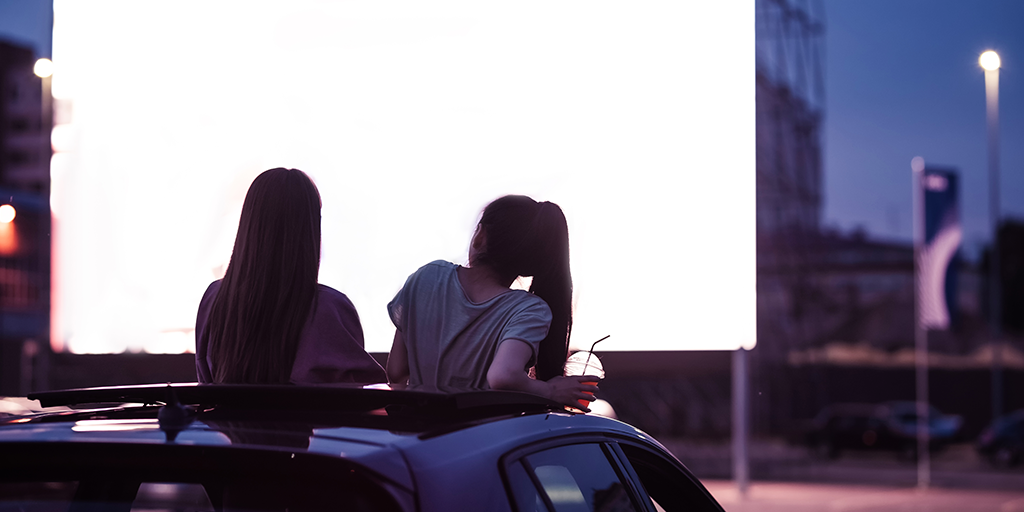 As life returns to some normality during the month of April, in-person events can begin to return too and what better way to celebrate than at a drive-in cinema? For one weekend only from the 16th-18th April, get your housemates together to watch some of the world's most-loved movies from the safety and comfort of your/your housemate's car. Featuring The Greatest Showman, A Star is Born and Dirty Dancing to name few, the site is based at Newcastle Airport, just a short half-hour drive away from campus.
Grab your favourite cinema snacks and get your tickets here.


8. National Student Pride 2021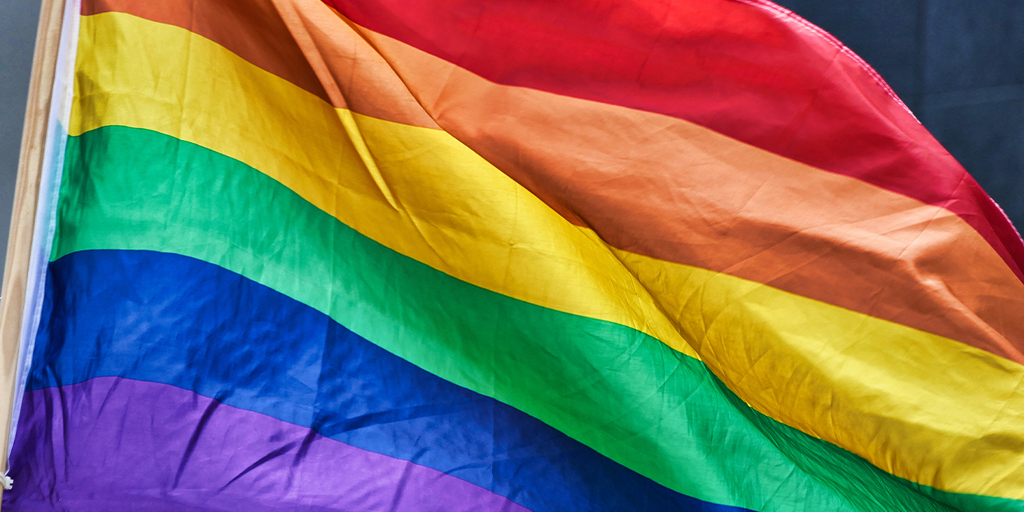 From 19th-24th, the UK's largest LGBTQ+ careers recruitment fair is going virtual for a week-long festival. Hosted by National Student Pride, the week will feature over 25 organisations including Amazon, Microsoft and EY and invites students to discuss career options that will allow you to thrive both professionally and personally – and to truly be yourself at work.
The event will be preceded by 4 themed days of panel debates, interviews, workshops and entertainment content - focusing around Black Lives Matter, Womxn, Mental Health and Trans Education. They'll also be hosting their own LGBTQ+ magazine show and an irreverent gameshow celebrating the best of British pop culture! Sound up your street? Learn more about the event and register your interest here.
9. Makeup Live Experience, MUBYLEIGH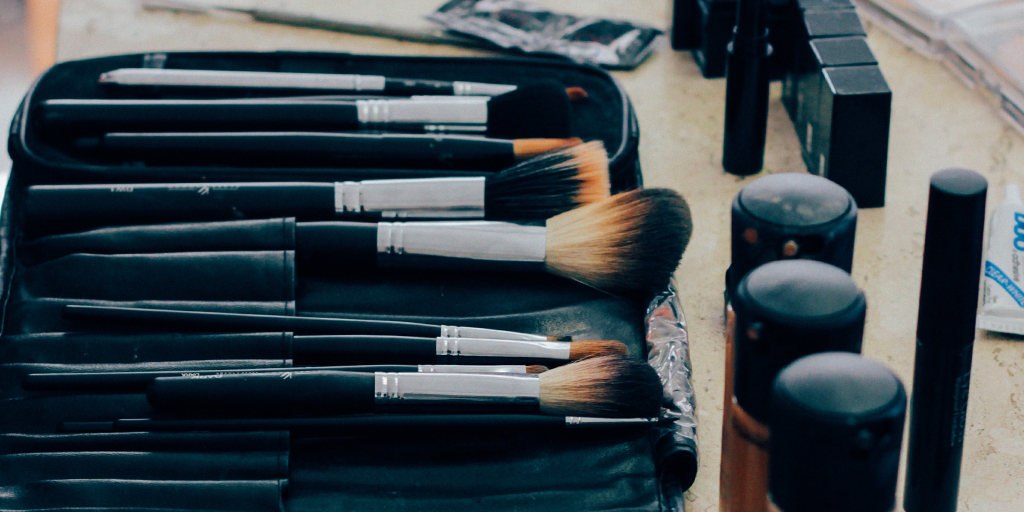 This month, our Students' Union is inviting professional Hair & Makeup Artist MUBYLEIGH to give a live virtual experience, exclusively for our community. Specialising in romantic, bohemian hair styling and feature-enhancing makeup, MUBYLEIGH provides award-winning hair and makeup services to modern brides and their bridal tribes, and for special occasions. Originally from Durham, you may have spotted this North Eastern artist on Instagram or even in various magazines too!
Featuring an introduction to makeup application on the 21st and an every-day makeup tutorial on the 28th, she will share her top tips for application and answer your burning questions along the way. Whether you're a makeup fanatic or just starting out with makeup, come along to brush up your skills and gain some insider knowledge from a real professional. A free event for all, sign up for the first live session here.
10. Next Stop, Uni Event, Newcastle University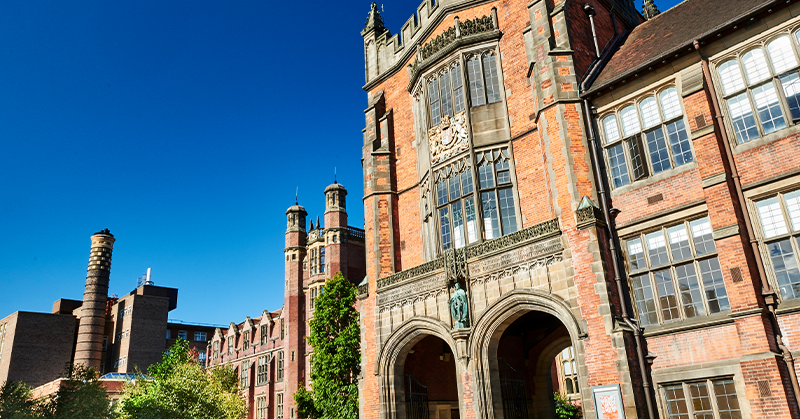 Considering university but still weighing up your options? Join our online event on 28th April 16:00-19:00 to get exclusive insight about the courses still accepting applications. Not only can you get expert guidance on late applications and learn more about the programmes on offer but you will also be granted the opportunity to speak to current students and get a taste of what it's like to live and study in Newcastle. If Clearing and Adjustment may be an option for you, they'll be plenty of information and advice shared on that too all from the comfort of your own home.
Register your interest here.
11. Origins of the Universe, Kielder Observatory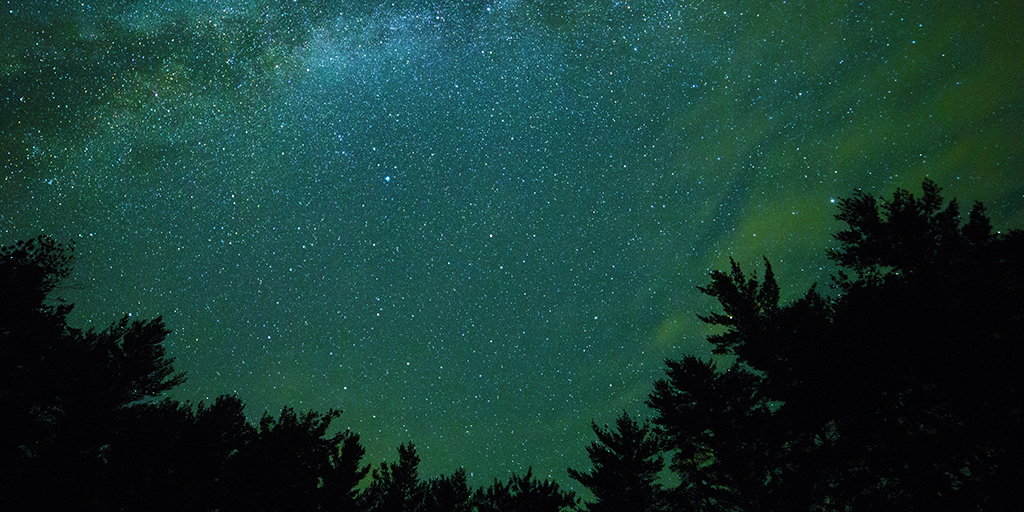 The Universe. Unimaginably large, old and complex. How did it all begin? How long has it been around? When will it end? If these are questions you ponder often, tune in to a fascinating live virtual experience with the Astronomers from Kielder Observatory on the 29th April.
From our solar system to the large-scale structure of the universe and on to the Big Bang, the team will explore our current perceptions of our universe and the important discoveries made along the way. This cosmic voyage gives an excellent understanding of the physical universe as a whole and address what it means to exist within it, in a way which is interesting and accessible to all. Free to join, grab your ticket here for this magical and unmissable virtual event.
Any events that we missed? Let us know via socialmedia@ncl.ac.uk.
Please be aware that the above events are subject to change in light of evolving Covid-19 restrictions. Our latest guidance, updates and FAQs can be found here.