As we wave goodbye to 2020, let's reflect on our top ten #mynclpics from Newcastle's talented local, student and visiting photographers.
2020 has been a year like no other and to help bring some light, escapism and nostalgia to our social channels, we have continued to share stunning shots of our home from photographers far and wide. Using the hashtag #mynclpics, photographers have shared snaps with us from January right through to December, despite such unprecedented times.

From awesome angles of the Tyne Bridge to classic snaps of our very own campus, thank you to each and every person who has kindly shared a photograph with us this year. Without you, there would be no #mynclpics and we already can't wait to see what 2021 will bring.

1. Clap for Carers - Ian Berry & Droneworks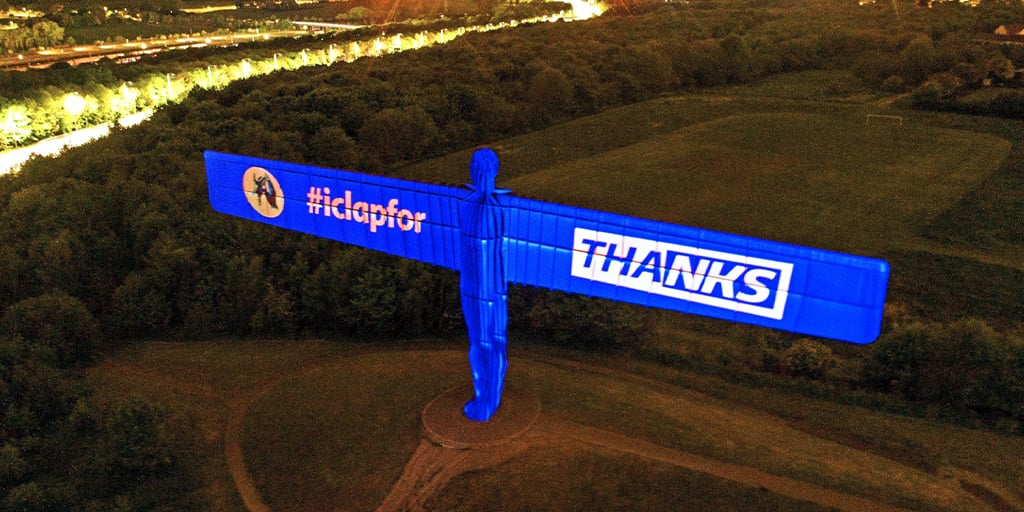 Back in May, Droneworks North East (@droneworksnortheast) and London artist, Ian Berry (@ianberry.art) brought their clapping hands, light projection to the iconic landmarks of Newcastle and Gateshead. Using the hashtag #iclapfor, together the team lit up the Angel of the North, St James' Park, the Baltic Art Gallery and Newcastle Castle to name few and helped amplify the nation's thanks for our wonderful National Health Service. With such an important message and incredible views, we are not surprised that this collection makes our top spot.
See more projections from Droneworks and Ian Berry here.
2. Lockdown City - Joe Reed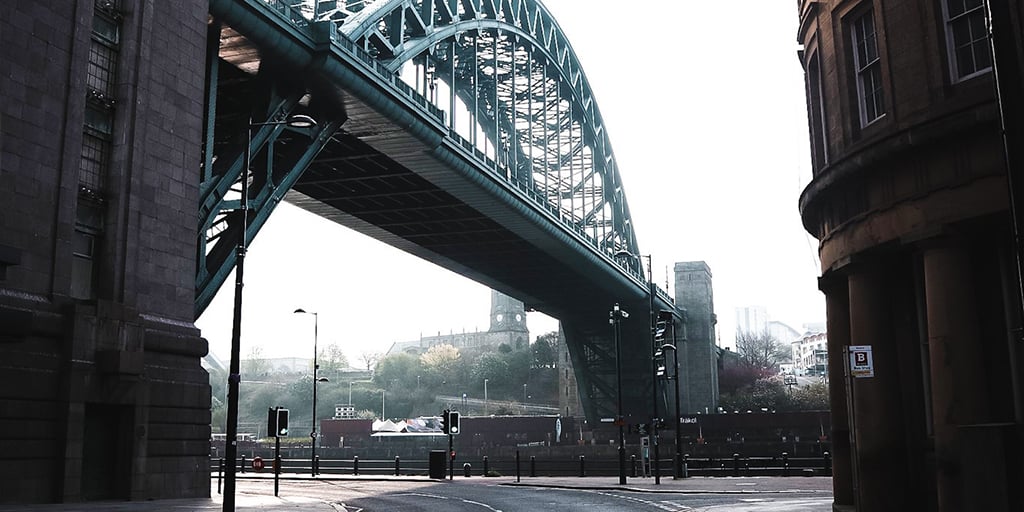 During the first national lockdown, local photographer Joe Reed (@jaybreedy) took to the streets (with full social distancing measures applied) to capture our unoccupied city. For many of us at home, seeing Newcastle in such isolation was a huge contrast to what we were used to and it really magnified the impact of the lockdown.
You can discover Joe's full collection of shots here.
3. Ghost Town - Max Cooper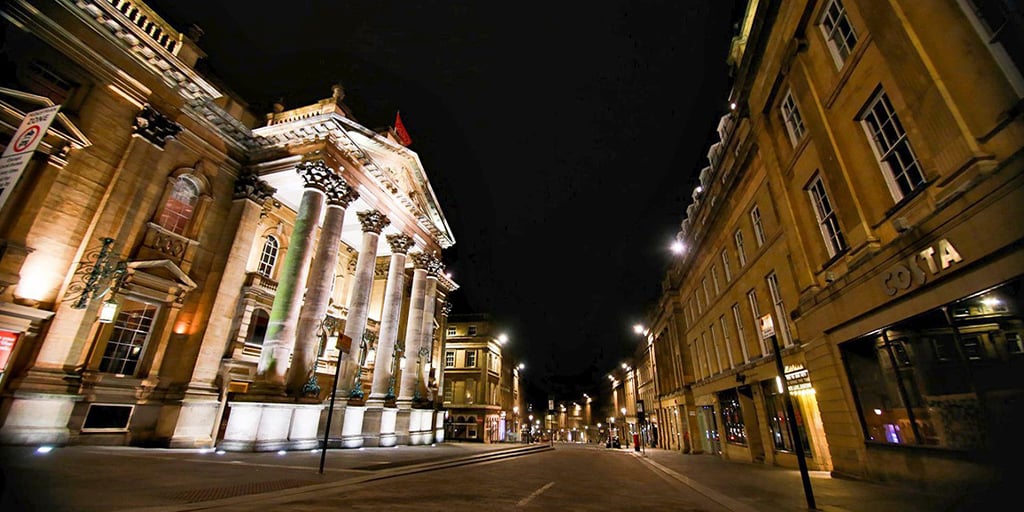 Back in March, local photographer Max Cooper (@maxcooper_photography) used his daily exercise allowance to share Newcastle's city centre on a Saturday night in the "new normal". Usually a bustling city filled with people in bars, restaurants and clubs, Max described our city as a "ghost town due to the Covid-19 pandemic".
You can find Max's whole collection of images here.
4. Halloween 2020 Special - Various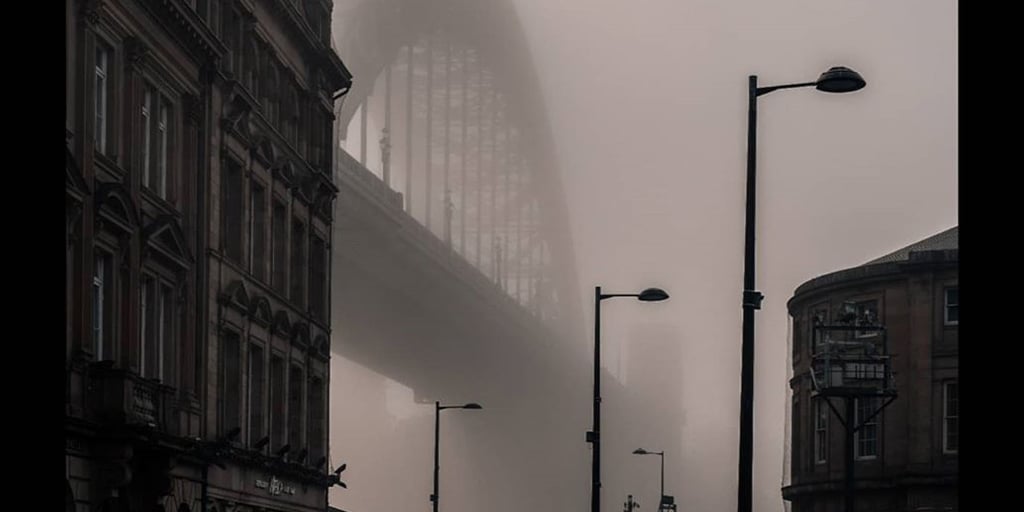 In true Halloween spirit, a foggy evening dawned over the River Tyne which produced the perfect opportunity for Newcastle photographers to explore some chilling angles. This shot from Adam Lang (@adam_lang_photography) encapsulates the exact right balance between spooky and stunning and we chose it to front our Halloween #mynclpics of 2020.
You can see our full collection of spooky shots here.
5. Ducks on Campus - NU Estates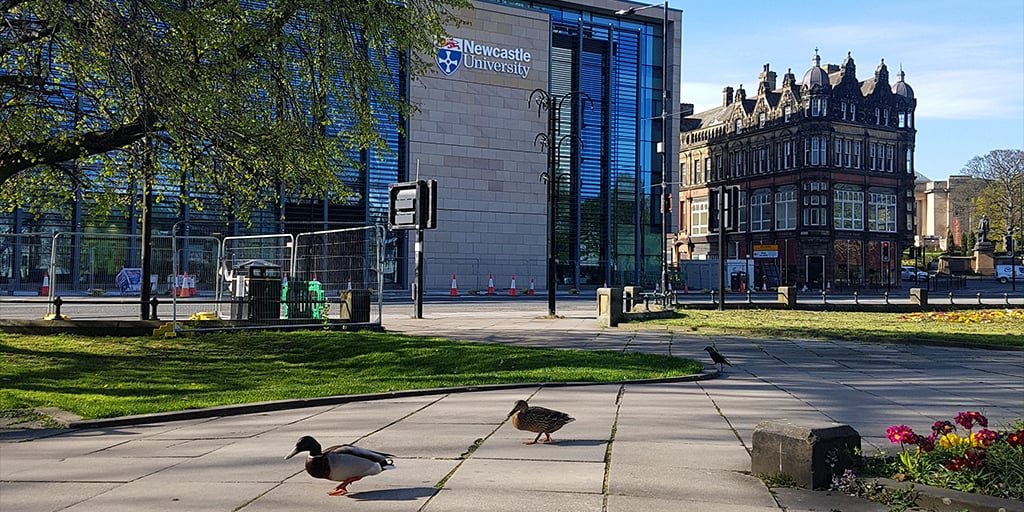 Whilst many of us worked from home, Newcastle University's campus was populated with something else this summer... ducks! Captured by our dedicated Estates Team (@NUEstates), our feathered friends returned to our empty grounds and helped bring some joy to the brave key workers keeping our city moving during the lockdown.
See more snaps of our campus ducks here.
6. Stay Home, Stay Safe - Various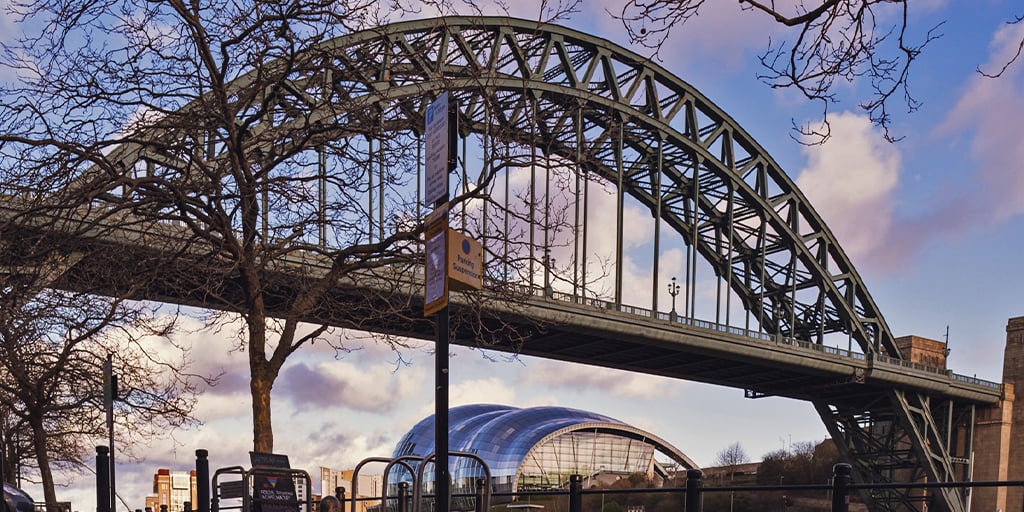 In such uncertain times, local photographers like EC Righ (@photog.righ) still managed to brighten up our Instagram feed with beautiful scenes of our city. After all, who can resist a classic shot of the Tyne Bridge?
Discover more photographs like EC Righ's here.
7. Autumn on Campus - Various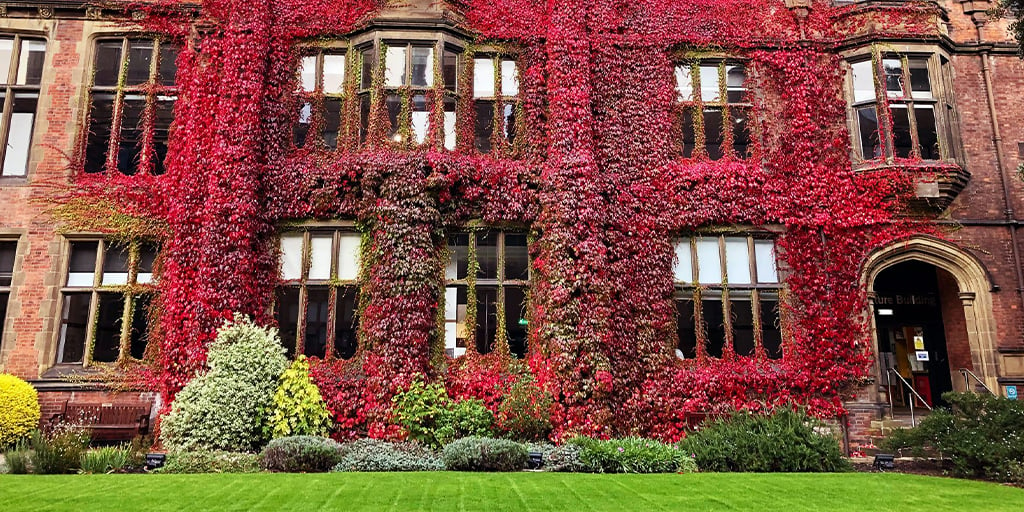 As Autumn arrived, our campus bloomed in gorgeous shades of red, orange and yellow, tamed and groomed by our wonderful Estates Team. One of our most photographed buildings during this season is The Architecture Building and Dr Abhishek Banerjee, Associate Professor and Senior Lecturer at the Faculty of Medical Sciences (@abhii_mit on Twitter) captured it perfectly.
Find our Autumn campus #mynclpic collection here.
8. Quiet Campus - Various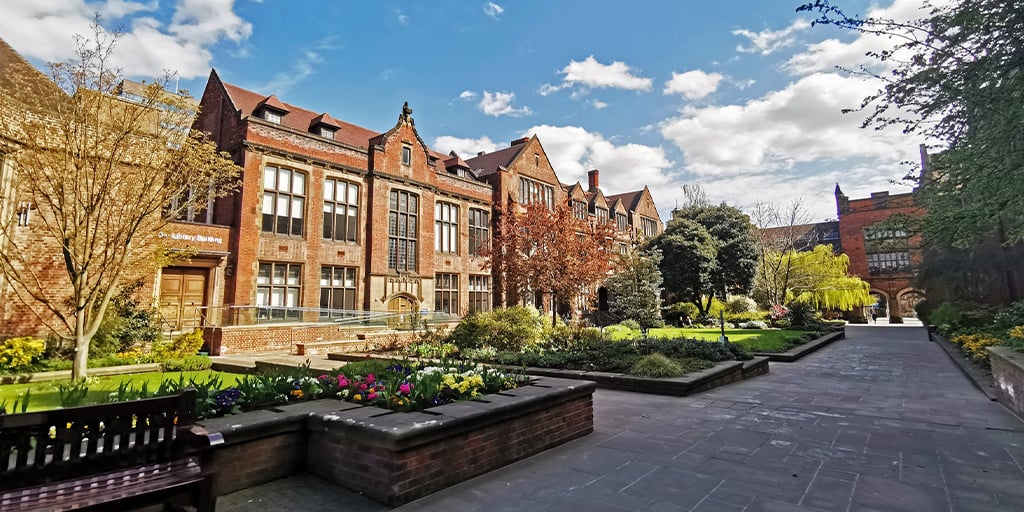 With many local photographers sharing snaps of our silent city, many students also shared their photographs of our empty campus in Spring. Usually filled with students at this time of year, heading to lectures and laughing with friends, Computer Science student Adam Towns (@adtowns_200) helped share some nostalgia for those students studying from home.
After some more nostalgia? See more empty campus pictures here.
9. Sunrise on the Tyne - Robert Steven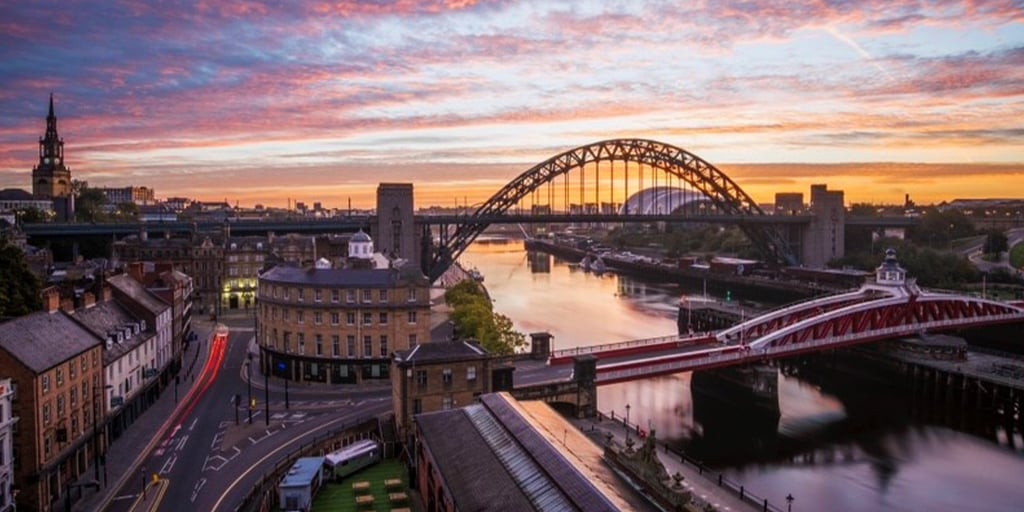 Later this year as we began to return to some normality, local photographer Robert Steven (@robert.steven) shared this spectacular panoramic capture of the sunrise over the Tyne. What a wonderful city we live in!
Take a closer look at Robert's shot here.
10. Lockdown 2.0 - Various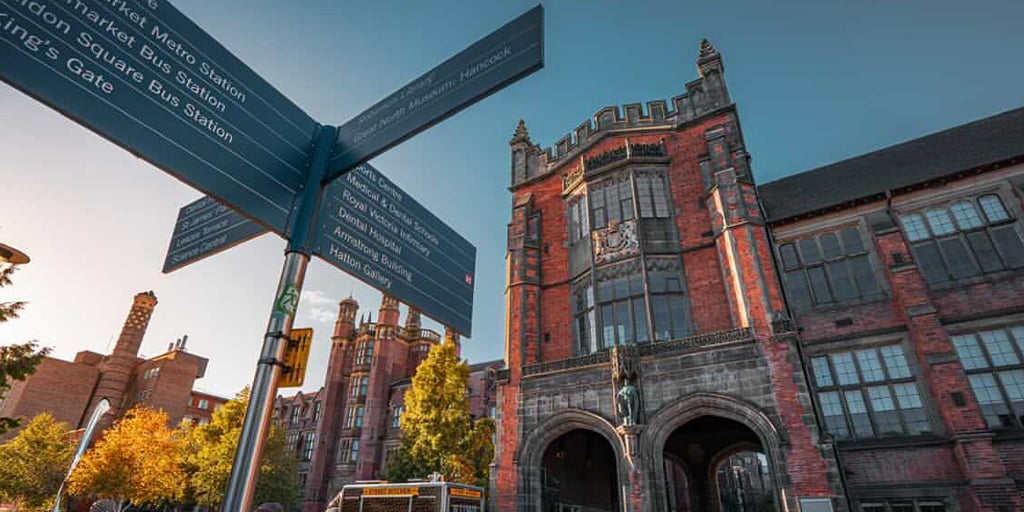 As we entered a second national lockdown, we hoped this collection of campus and city photographs would help put a smile back on our followers' faces. Fronted by this wonderful angle of the Arches by Boyuan Lu (@boyuan12), we encouraged our community to "stay safe, stay home and stay strong" for those uncertain weeks ahead.
See more from this #mynclpics collection here.

Got a photo of our campus or city that your proud of? Share it with us via the hashtag #mynclpics for a chance to be featured on our social channels!


If you're a current student struggling with issues related to Covid-19 please see our updated FAQs pages for the latest information.