Whether you're returning to Newcastle or joining us for the very first time, kick-start the new academic year with this series of unmissable events.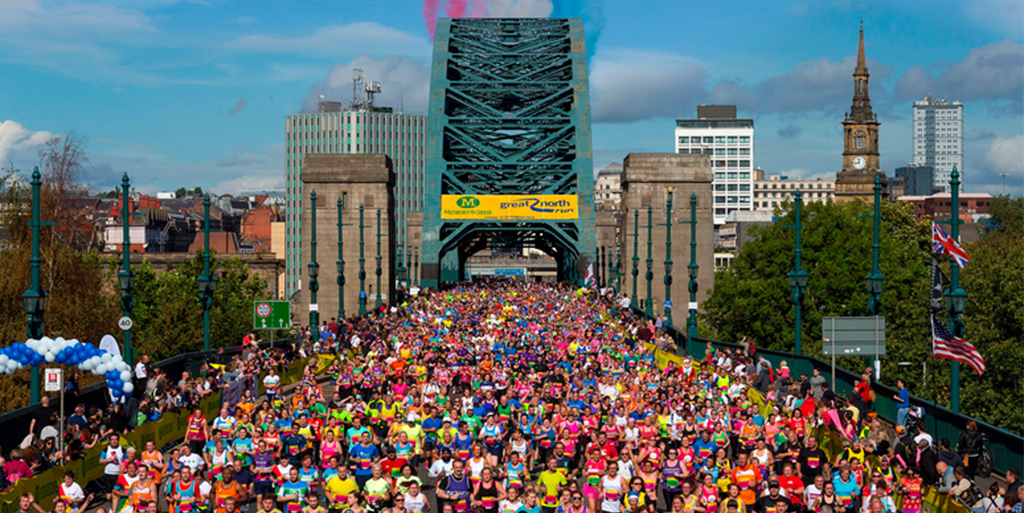 Great North Run
The iconic Great North Run, city to sea course, is back on Saturday 11 September! Starting in the city centre and ending at the traditional finish line in South Shields, you can cheer on the 60,000 determined and dedicated runners, making the Great North Run the world's biggest and best half marathon. Famous for its warm North East welcome, unbeatable atmosphere and the millions raised for good causes, this annual event is one not to miss.
Registration for 2022 runners has now closed but you can find out more about being spectator at this year's Great North Run.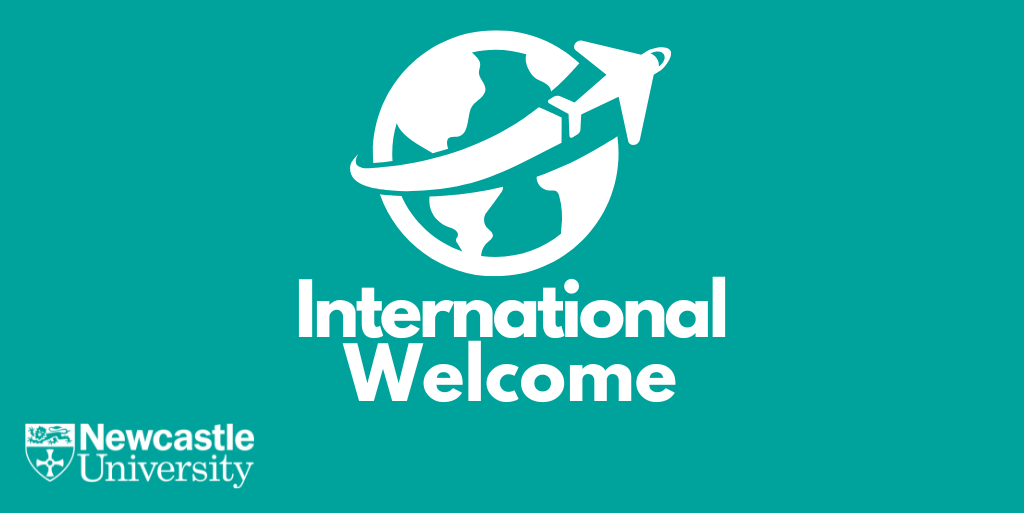 International Welcome Programme, Newcastle University
If you're joining us from overseas, we can't wait to welcome you to Newcastle! Our International Welcome Programme is here to support you with the exciting transition to your new life here in our vibrant city. Held from Wednesday 14 to Friday 16 September, our jam-packed programme of events and activities, both in person and online, will help you settle into university life, meet friends and explore your new home here in Newcastle.
We understand moving to a different country and starting a new programme can appear daunting, but we hope our helpful information sessions with representatives from across University Services about life at Newcastle will help settle you in. Don't forget the fun social events too - think City Hotspots tours, social sport sessions, quiz nights and trips exploring the iconic North East!
Take a look at the huge variety of International Welcome Programme events and activities.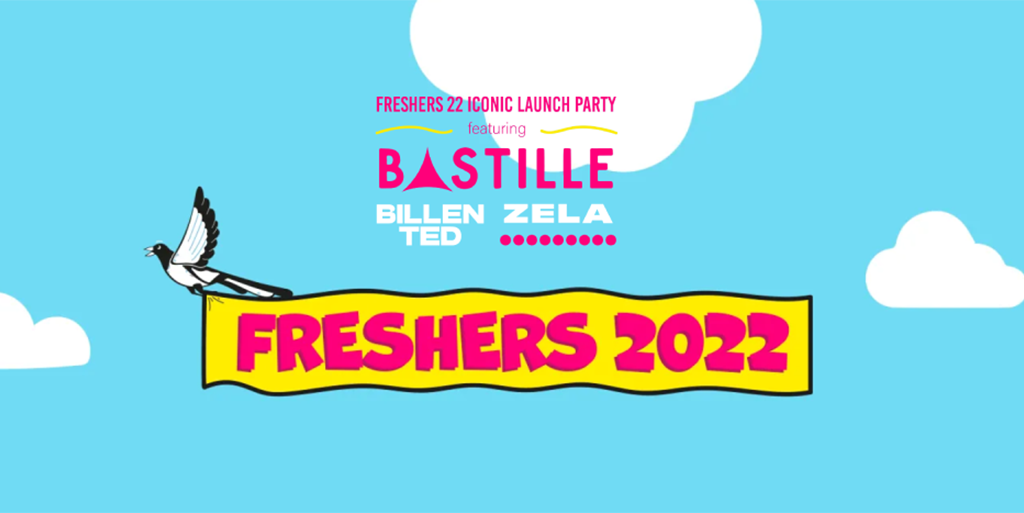 Freshers' 22, Newcastle University
The countdown is on! Get ready to explore our amazing city and campus, meet friends for life and make the best memories. Our brilliant Students' Union will be bringing you the ultimate welcome to campus from Sunday 18 to Friday 23 September with your Official Newcastle Uni Freshers' 22.
5 days, 6 nights full of events and activities to help you feel at home at Newcastle University, your SU and the city you will be calling home for the duration of your studies. Make sure you don't miss out on your Freshers' 22 Iconic Launch Party on campus, Sunday 18 September, featuring Bastille (DJ Set), Billen Ted and Zela.
Fancy trying your hand at paddle boarding, or how about a coffee/tea at the cat and dog cafes. Need a trip to IKEA or want a tour of Newcastle? There's something for everyone with the Freshers 2022 wristband.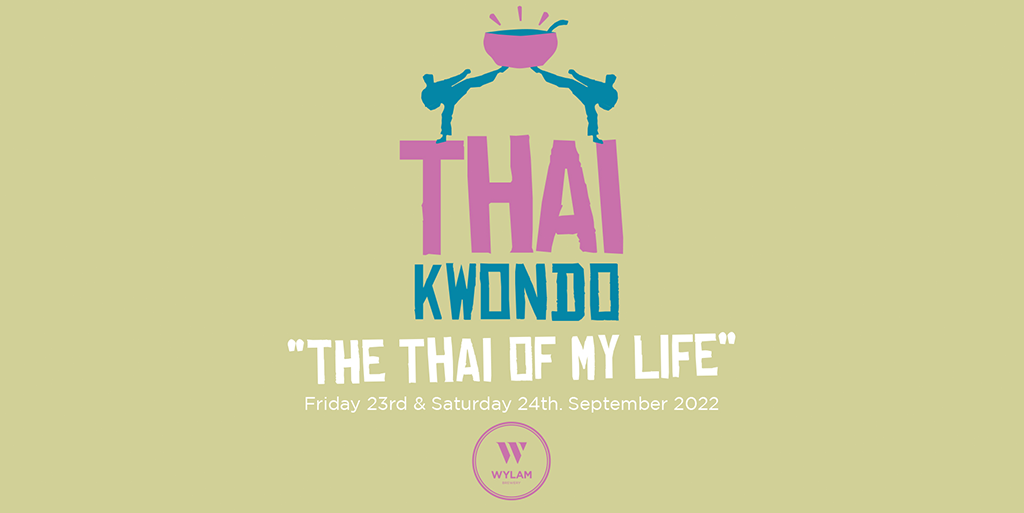 The Thai of My Life: Thai Kwondo, Wylam Brewery
A two day event from Friday 23 to Saturday 24 September, held by 44Events and the iconic Wylam Brewery, Thai Kwondo celebrates all things Thai packed, infused and authentic. Situated within the beautiful Exhibition Park, a hand selected bunch of street food 'ninjas' will showcase the best Thai inspired dishes to compete for the crown over this epic weekend. With vendors serving food from 3pm on the Friday and midday on the Saturday, and music, beers, cocktails, and good times 'til late, all are welcome.
Find out more about The Thai of My Life: Thai Kwondo at Wylam Brewery.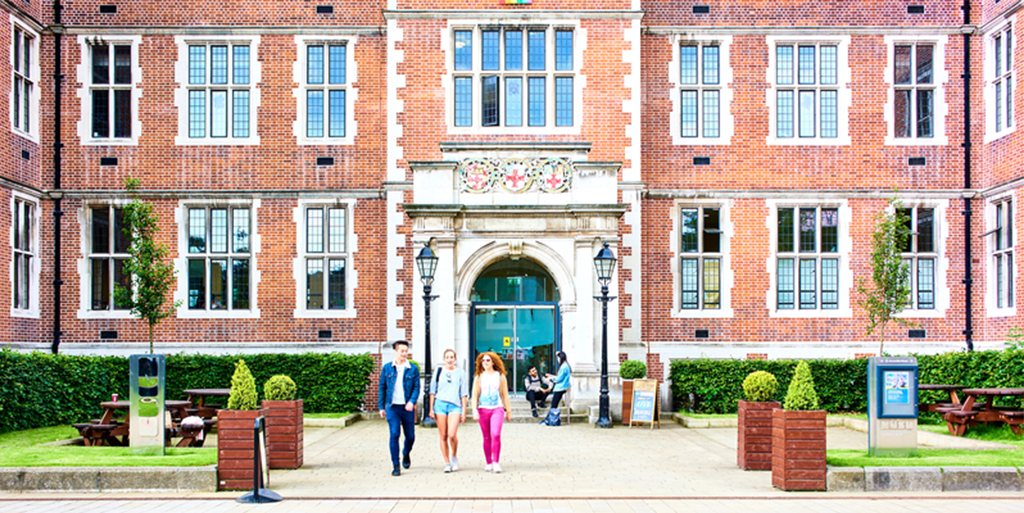 Events across Newcastle University
September is always an exciting time across campus with lots of events on for you to explore your interests and hobbies further.
Why not head down to the Clubs and Societies Fair on Tuesday 20 and Wednesday 21 September, 11am-5pm at the Sport & Fitness Centre? No matter your interests, there's a society for you at your Students' Union. With over 240 Clubs and Societies for you to check out, it's a great way to find likeminded people and make new friends. 
Whilst you're there, don't forget to make use of your free two week trial at the Sport & Fitness Centre. From Monday 19 September until Sunday 2 October, you can book any activity for free. Download the NCL Sport app to find out more.
Freshers' Week is always a good time to bag a freebie or two! Be sure to go and say hello to your University Catering Service who will be next to the Arches throughout the week, handing out freebies and vouchers to see you through your first term. With different suppliers on site each day, including Quorn's Conscious Cantina, there'll be plenty of tasty food and drink for you to sample throughout the week!
Love a deal, discount and maybe even a few more freebies? Check out the Discover Newcastle Fair: Monday 26 & Tuesday 27 September, 10am-4pm (10-11am quiet hour) at Venue 2 (Level-2 at NUSU). It's a great way to get to know lots of local and national brands and businesses in the city.
Want to find out more about the activities and opportunities you can get involved with during your time at University that will help enhance your CV and build on your employability skills? Book a place at the Careers Welcome Event on Tuesday 27 September, 4-6pm at the Careers & Enterprise Space, King's Gate, Level 1. Find out about part-time jobs on campus, starting your own business, internships and work experience, exclusive bursaries and funding, how to get involved in volunteering and becoming a student ambassador!
And if that isn't enough, check out our Students' Union's brilliant programme, Give It A Go, for a whole range of exciting activities, ranging from crafts, social sports, discounted tickets, tours and trips, open to ALL Newcastle University students!
Safe to say, you can never be bored in this city.